An integrator is an invaluable partner to have when implementing new UC solutions. For those of you who have read our previous articles, this isn't new information, but it bears repeating nonetheless. When it comes to delivering seamless integrations that can save you time and money while also helping to grow your business, Continuant may be your best option. This is the story of Continuant's partnership with Microsoft, and how we've become the integrator we are today.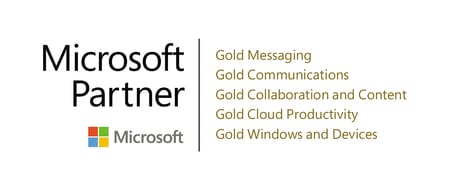 By now you probably know why you should hire a Unified Communications integrator when deploying a new solution, especially when transitioning from Skype for Business to Microsoft Teams. Microsoft Partners bring knowledge and experience with Microsoft's solutions to the table. They make sure that your company is set up to succeed, create an intuitive transition process, and take the burden of transitioning from your staff. Becoming a Microsoft Partner isn't easy. It requires acquiring and maintaining a long list of competencies and certifications. Throughout the years, Continuant has earned Gold competencies in communications, cloud productivity and many others proving time and again just what a competent partner it is.
Continuant's Journey to the Cloud
In our early days, Continuant provided service and support for companies on PBX phone systems such as Avaya and Toshiba. As the years went by, Continuant began looking for new opportunities as the technology landscape rapidly changed around us. It was clear that the cloud was the way forward, and we had no intention of being left behind.
With this new world before us, Continuant needed the knowledge to navigate it. We brought on experts who could educate our entire staff on how this new technology worked. Providing hands-on experience for everyone from engineers to salesmen, they trained team after team of talented individuals to be more than capable of business in the cloud.
This happened back when Skype for Business was Microsoft's best and brightest Unified Communications software. Soon enough, Teams came about, and Continuant went through a the process of upgrading our own communications from Skype for Business to Teams. Now many of our customers are embarking on that same journey, as Microsoft announced that Skype for Business will be retired on July 31, 2021.
Questions about Skype for Business Online coming to End of Life?
In many ways, Continuant's story is like that of our customers'. We saw the need to upgrade, found the right solution, recruited the right people to make it happen, and executed our plan. Now Continuant is serving as an expert guide for others who are navigating their own journeys. In fact, Continuant has led a wide variety of clients, small to multinational, with great success.
Taking Adient to the Cloud
One of Continuant's greatest achievements came from working with the auto industry manufacturer Adient. A titan of automotive seat production, Adient constantly looks for new ways to innovate. It was that forward thinking mindset that got Adient to question the longevity of its Avaya system, looking to Continuant for a far more advanced solution. They wanted a Unified Communication solution that would cover everything from messaging to conferencing to collaboration. Microsoft had the pieces they needed, and Continuant had the know-how to put it all together. 20,000 users had to be migrated to the new Microsoft solution. It was quite the task, but Continuant has proven to be up to it.
The work with Adient hasn't ended yet. As time goes on, the company hopes to explore AV solutions with Continuant as well. If all goes to plan, Adient will soon have a fully realized modern day communication and collaboration solution with cutting edge audio and video to boot.
Our 24/7 Service Desk
One of the greatest things that's helped ensure great relationships with our customers is Continuant's industry-leading customer service standards. With our 24/7 service desk, Continuant's customer service center makes customers' lives much easier, providing a single point of contact for all their inquiries and support tickets. Our service team can provide both remote and on-site support, along with a comprehensive offering of additional UC services.
Continuant has already helped so many businesses with our services and support. If you're planning a transition from Skype to Microsoft Teams any time soon, Continuant can help every step of the way, from design, to implementation, to support.