For the company known today as Adient—whose name derives from the Latin word meaning "accepting and advancing a situation"—moving toward challenges is nothing new.
The company, which was previously the automotive seating business of Johnson Controls, today leads the charge to produce safer, lighter, more ergonomic seating for the global auto industry, supplying some 25 million seating systems yearly to 360 vehicle nameplates worldwide. To put it another way, one in every three automobile seats throughout the world is manufactured in an Adient plant.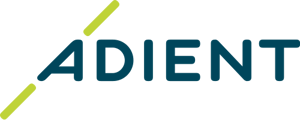 Adient (NYSE: ADNT) – pronounced "Ad-ee-ent"—today employs 85,000 people in its 238 plants that operate in 34 countries. With annual sales of $16 billion, and a 44 percent market share in China, the company is definitely "on the move" to change the way people experience "the ride."
Corporately, Adient is committed to responsible sourcing of the materials it uses in manufacturing, and has made a strong commitment to supplier diversity, working with women and minority-owned businesses as well as veteran-owned businesses. Through its supplier diversity program, Adient has won, and continues to win, prestigious awards, including the Minority Business News' "Corporate 101: Most Admired Corporations in Supplier Diversity Award" for 2017 and the Toyota "Excellence Supplier Diversity Award" for 2017 to name a few. The company is also a Billion Dollar Roundtable Member, which is a group of US companies that each spend more than $1 billion annually with certified minority and women-owned firms.
With a track record of success and corporate social responsibility, the company continues to conduct groundbreaking research into the transportation industry of the future—from developing seats that help prevent whiplash to designing and developing the first generation of autonomous vehicles. And, as an advanced manufacturer of lightweight components, Adient is at the forefront of a movement to promote sustainable driving experiences around the globe.
With such a dedication to leading their industry, it's no wonder that Adient eventually looked to replace its hosted Avaya solution. Adient had concerns about Avaya's long-term viability and Avaya's unified communications solution. As a result, Adient turned to Continuant to provide Microsoft UC.
What Adient wanted more than anything was a single UC solution that would cover all the modalities: messaging, presence, voice, mobility, conferencing, and collaboration. In other words, Adient wanted a solution that could cover everything from text chat to video calls as efficiently as possible.
Continuant has just completed migrating 20,000 users from Avaya to Microsoft. As a key part of Adient's migration to Microsoft, Continuant will be providing Hardware as a Service (HaaS) for Adient, which will include gateways, phones and headsets.
Continuant will support Adient users in Argentina, Austria, Belgium, Brazil, Canada, China, Czech Republic, France, Germany, Hong Kong, Hungary, Italy, Japan, Luxembourg, Macedonia, Mexico, Poland, Romania, Russia, Serbia, Slovakia, South Africa, South Korea, Spain, Sweden, Turkey, the UK, and the USA.
Continuant will be providing ongoing Managed Services to Adient's Microsoft solution, including Incident Management, Problem Management, Preventative Maintenance, Carrier Services, Configuration Management, Change Management, Asset Management, Release Management and Documentation Management.
That's just for starters. Now that the first 20,000 Microsoft users have been installed and the Avaya system has all been replaced, Adient and Continuant are making plans to move another 20,000 users to the Microsoft solution. Adient and Continuant are also in discussions about how Continuant can help with the deployment and ongoing management of Microsoft Meeting Rooms solutions (including AV design services, integration and Managed Services) for this forward-thinking company.
---
Questions? Need more information?
Schedule a call with one of our experts.