ma

Avaya's reorganization and late 2017 emergence from bankruptcy has caused several industry pundits to describe the salvaged company as "the new Avaya"—a company focused on software and services as well as managed services rather than hardware.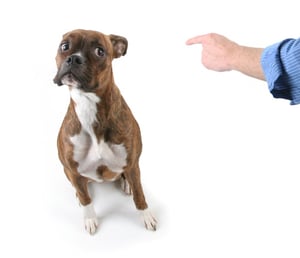 While the jury is out on whether this reorganization will prove useful to the thousands of current Avaya system owners, one thing is for certain: Avaya has announced End of Manufacturer Support (EoMS), for its Communication Manager (CM) 6 product line:
"Effective July 9, 2018, Avaya Aura® R6 and Call Center Elite R6, will be End of Manufacturer Support (EoMS). Per Lifecycle Policy, EoMS of a Major Software release occurs roughly 12 months after End of Sale (EoS) of that release New and Upgrade transactions which, for Avaya Aura® R6, occurred June 12, 2017. EoMS means there will be no further manufacturer design support for Avaya Aura® R6; this includes Service Packs/Bug Fix/Patches and Security Updates." (For more information, see Avaya EoS Notice). Even though many enterprise-class companies are planning to migrate away from their Avaya systems in favor of Unified Communications on-premise or cloud solutions from Cisco or Microsoft, a large percentage of these companies that own Avaya systems tell us that they want to migrate on their own terms, on their own timeline.
Avaya will try to dictate the timeline. "Customers should be on a path to upgrade to a Current Aura Release level As of July 9, 2018. Avaya Aura R6 will be fully EoS for all transactions/capacity and will be End of Manufacturer Support (No further Design service packs, bug fix, patches Root Cause Analysis or Security Updates)."
Continuant empowers the customer to choose the timeline.
Avaya's recent EoMS announcement leaves many of these same companies wondering about their best support option.
Avaya will require its system owners to purchase software support on all maintenance contracts; however, we wonder why anyone would buy support for a product that will never have software patches or bug fixes written again?
So, if you are looking to extend the life of your CM 6 system and think that Software Support will help you do just that, you might want to re-think your assumption. Once there are no more patches and bug fixes being written, what, exactly, is the value of Software Support?
The same holds true for Avaya's "Best Effort." If you own a system that has reached EoMS, Avaya will tell you that you will receive their "best effort" support. But here's the problem: Avaya's "best effort"
Does not offer customers SLAs or response time commitments.
Does not guarantee spare parts availability.
Makes no assurance about restoring uptime.
Customers that keep their CM6 maintenance and support with Avaya also run the risk of being told that the only way to solve a problem – a problem that Continuant will resolve every time – is to purchase an upgrade. "An upgrade to the most current version within a release stream may be required if faults in the installed version prove difficult to resolve or reproduce". See page 6 of Avaya Product Lifecycle Policy.
There is an alternative for CM6 users
Continuant can keep your Avaya systems running with maximum uptime while you evaluate your technology roadmap.
The way we look at it, Avaya might be unwilling to support your legacy CM 6 systems, but we can, and we do for thousands of system owners.
When you choose Continuant as your maintenance provider for Avaya CM 6 systems, we offer the following assurances:
"No pressure" support: Continuant delivers complete Maintenance and Support to CM6 system owners with no pressure to upgrade;
Industry-leading SLAs, including a guaranteed time to restore;
Parts in stock: We keep all parts in stock for your EoMS systems; and
Uptime, guaranteed: Continuant's customers with legacy Avaya systems never experience anything close to the extended downtime and disruption that Avaya's own customers with legacy systems may experience.