Microsoft has made it abundantly clear. The end of life for Skype for Business is upon us. Truth be told, we've known this for quite some time now. Teams is the way forward for Microsoft, and soon it will be the collaboration app in the Office 365 suite. In any case, as we approach the end of Skype for Business, there are several important things to know about what's next for current Office 365 users and anyone looking to become one.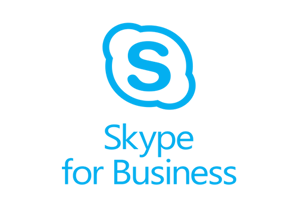 The (not so) Gory Details
For most of you, the first question you'd probably ask is "why?" Why is Skype for Business coming to the end of its life? For active Skype for Business users, this might sound both strange and alarming. Does this mean you won't be able to use Skype at all soon? There is no reason to be alarmed, because in Skype's case, "end of life" doesn't necessarily mean death.
The term "end of life" in this case is specific. What it means is that soon enough, Skype for Business will no longer be a part of the Office 365 suite. For those who don't know, Office 365 is Microsoft's subscription-based service that offers every quintessential app (Word, Outlook, Excel, etc.) with additional features. Though a bit more expensive, it's widely considered the superior option to Office 2019, even by Microsoft's own admission.
Skype for Business used to be the communication app featured in the Office 365 suite. Now, Microsoft is replacing it with its newer software; Microsoft Teams. With a plethora of promising features, Teams is the obvious step forward. With five different generations currently coexisting in the workplace, the need for collaboration software that's both advanced and intuitively scratches each user's individual itch has never been higher. A system like Teams and all its numerous easy-to-use features helps facilitate the kind of efficiency and inclusivity these wide and varied users require. Of course, there are certain things that Teams is still unable to do. Whiteboards and polls, two features of Skype for Business, are only available in Teams via third party software.
Interested to know more on the Skype for Business End of Life solution?

No Time Like the Present
In any case, the plan is for Teams to soon not only match all of Skype's features, but surpass them. That's all well and good, but it probably leaves another question burning in your mind: "when?" Unfortunately, Microsoft has yet to set a date for when Skype for Business will go away or when Teams will fully evolve into the optimal replacement for it. This uncertainty might seem like a cause for alarm, but at the very least it will give you plenty of time to prepare.
For current Skype for Business users, especially those on the Office 365 suite, the best thing you can do is get on Teams sooner rather than later. The transition isn't as easy as it sounds, but with the right help from a dependable integrator like Continuant, it isn't so difficult either. As a new user, you have the option to take the change as slow as necessary, starting with just the Meetings function of Teams, and then gradually add more features along the way while phasing out Skype should you so choose. With easy to use meetings, members of your teams will be able to make use of this function in tandem with anything else they might use. They won't even need the Teams app in order to do this.
It just so happens that users with less than 500 seats who subscribe to Office 365 will automatically be on-boarded to Teams, with or without Skype for Business. Of course, that's wonderful news for small businesses, but not so much for larger enterprises. Those of you with significantly more than 500 seats might be wondering how you could govern such a system, or if it would even make sense to get a new method of voice communication alongside all your existing telephony. Fortunately, Teams can be governed easily from just about anywhere via the cloud, and a Teams system can be integrated with any existing phone system.
Coexistence in Skype's Final Days
To make things easy on yourself, you have the option to move from Skype to Teams through phases. This is possible through what Microsoft calls "Coexistence Mode." With several different paths available to follow, this process will allow for a combination of features, and will help your Skype users learn to use Teams over time without dropping them headfirst into unfamiliar territory.
There are probably still some who are looking to keep Skype for Business, seeing as it's a platform they're accustomed to. Change can often be hard to deal with, which is why it's a good thing that Skype for Business isn't going away completely. Microsoft may no longer want to support the platform, but Continuant is more than willing and certainly capable. Whether you're planning to move to Teams or to stay with Skype, Continuant's services will ensure that everything runs as optimally as possible, even as Skype's life comes to an end.
| | |
| --- | --- |
| | See how teams transforms collaboration and what you can do today to get started. |