Yes, it's true. Microsoft Teams will replace Skype for Business. As of the 2017 Ignite Conference, Microsoft has announced the end-of-life program for its longstanding communications platform. Come April 1st, 2019, third-party audio-conferencing providers will cease to function on Skype. There are still ways meetings can be conducted through this software, but for Office 365 customers, something better is on the way, something that won't require any jumping through hoops to function properly. That something is none other than Microsoft Teams, the best unified communications solution on the market. But if you think switching from Skype to Teams will be as easy as turning on a light, think again. Before transitioning to Teams, you'll need to make sure you're ready.
Are you Ready?
Moving from Skype for Business to Microsoft Teams is a big undertaking. Teams comes with a slew of new features, meaning this change will be much bigger than migrating from an older solution to Skype for Business. It's best to prepare for the transition as soon as possible. Fortunately, Microsoft has two different plans for upgrading: Upgrade Basic, a single step instant transition made for smaller businesses who have historically relied less on Skype, and Upgrade Pro, a multi-step process for larger conglomerates who have come to depend much more on Unified Communications.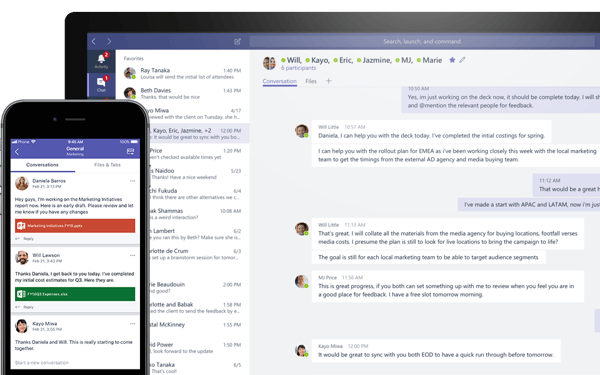 Of course, before going through with this earth-shaking change, it's important to note what problems might arise. Change is difficult. If you've moved to a new building, traded your old vehicles for a new model, or even just purchased a different brand of coffee, chances are someone in your business was unhappy with it. User-related issues are the most common and most counterproductive problems in this transition. For this reason, it's important to have a strategy in place to make sure as many of your users are ready to move to the new platform as possible.
Read part one of our FAQ series on Skype for Business' announced end of life.
Solving the Issues when Microsoft Teams Replaces Skype for Business

One easy way to mitigate this problem is to prioritize getting influential people using the platform. If your leaders are using Teams, their employees will be left with little choice but to do so as well. However, strong-arming users into making effective use of the platform isn't the goal here. You want the people you choose to champion the platform to be the people who would easily encourage others to do so as well. Ideally, these would be influential people with varying degrees of technical expertise. You want to make sure that your ordinary collaborators don't assume Teams is just for tech geeks.
To make things even easier, Microsoft will allow for new users to run Skype for Business and Teams simultaneously. While the goal of this program, what they call "coexistence mode." is ultimately to have their users using Teams full time, it can help ease the process along. By the time Teams reaches full ubiquity, no one will miss Skype anymore.
Different modes and simple strategies might make Teams seem less daunting, but at the end of the day, the best thing you can do to make your transition from Skype for Business to Teams easy is to not do it on your own. A helpful systems integrator will work to ensure that the transition goes smoothly and that the new solution works. This is especially helpful for businesses that don't already have Skype, or who aren't Office 365 users.
Getting an Integrator's Help
As mentioned before, upgrading from Skype for Business to Teams isn't as simple as flipping a switch. Even if you're convinced that you're ready to upgrade, there are a lot of things to be done and a lot of things that could go wrong. Let's say the transition goes relatively smoothly. What happens if nothing works as efficiently as possible after the change? What if you made some small miscalculation and now none of your users can access their contacts? These are the kinds of things that can happen if your solution is maladjusted for your business.
Having an integrator to work one-on-one with you as you move to Teams will mean that you'll have someone on hand who knows how your business functions, and who knows how Teams will help you best. While Microsoft may have measures in place to make your transition to Teams easy enough, there's only so much they can do when it comes to meeting your specific needs. Sometimes when you have special concerns, it's necessary to hire a specialist to make sure they're addressed.
The fact is, this transition is a more significant undertaking than I can easily fit into one post. There is no collaborative communications platform quite like Teams. In fact, it's hardly even comparable to Skype for Business. With all the many things to consider in this change, you'll need all the help you can get. Far too often have companies tried to manage this process with only their own IT department. This almost always ends in failure and requires the company to seek out an integrator to fix the problems they could have prevented had they been there from the beginning.
All in all, the time is coming when moving from Skype to Teams will be a necessity. As the death of Skype for Business fast approaches, don't fret. Take time to ready yourself for an upgrade, get in touch with the right people to help you out, and be prepared to enjoy a new and improved collaboration experience soon.