Avaya's Bankruptcy Created Uncertainty In The Market
When an OEM such as Avaya is forced to go through the process of bankruptcy, the result is marketplace uncertainty, concern, and even in some cases, panic on the part of system owners. Without a doubt, the Avaya bankruptcy has unsettled the market.
In Avaya's case, this situation has been exacerbated by the fact that there is not a clear path forward, either with the bankruptcy or the restructuring. As we have seen from other bankruptcies, the event affects an entire industry—not just one business.
At minimum, the Avaya bankruptcy has caused system owners to fear that their only choice is to either replace their Avaya or Nortel systems or face the dreary prospect of having an unreliable phone system.
When to Consider a UC Upgrade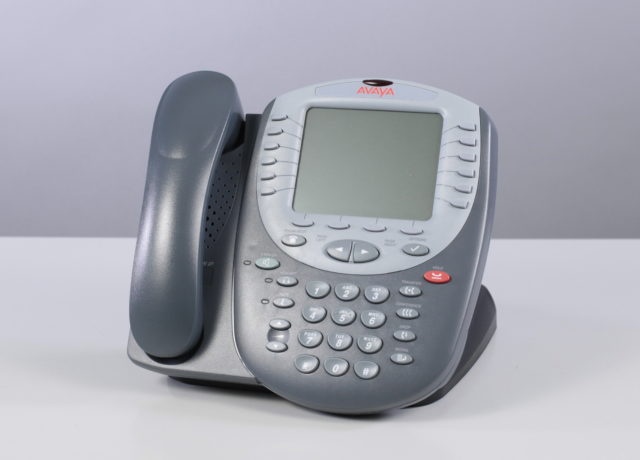 The point that needs to be considered in any decision is that there are other options available to current system owners, and that decisions regarding Avaya or Nortel systems should be made based on the specific requirements of your business and the needs of the people who work in your organization.
In addition to evaluating the overall cost of ownership, you need to analyze whether the system is meeting your current needs as well as potential needs for advanced communications and collaboration features such as IM, presence, video, etc.
The fact is, a current Nortel or Avaya phone system is generally doing the exact job it was designed and purchased to do. In addition to providing telephony capabilities within the organization, these systems connect the organization to the greater telephony environment known as the PSTN, or more recently, PTN (now that it is more packet-based than switched). Since these systems are meeting the needs of the majority of users, why replace them?
Older Systems Can Function For Years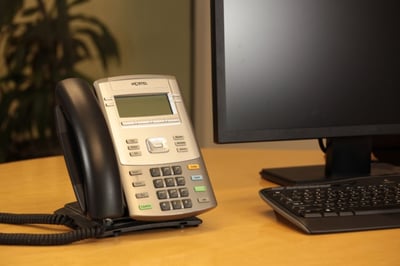 The reality is that all the PBX telephone systems such as CS1000, Communications Manager, and Aura are highly developed and optimized systems. Furthermore, over the last five years, there has been little to no real change in their telephony aspects or functionality. In fact, current upgrades (CM 7.0) provide features and functions to implement the Avaya Unified Communications system now known as Equinox. The new or changed features and functionality in the basic voice and telephony aspects of the platforms are virtually zero. For Nortel CS1000 platforms, there is even less new value in software upgrades. So, organizations that either see the system as a telephony-only platform or operate in business segments where UC functionality is not required, are very well served by their existing system.
A second factor is that a significant percent of the Avaya larger enterprise and Nortel CS1000 user base are actively moving to using Skype for Business (SfB). But the reality is that the collaboration and communications features, including team collaboration, that UC delivers are really more relevant to and focused on Knowledge Workers.
Analyzing your Employee Base
To better analyze the use of your system and the value and applicability of both telephony and UC in your organization, it may be helpful to look at your employee base by type of worker. Relative to Communications and Collaboration, we can divide employees into three categories: Knowledge Workers, Information Workers, and Service Workers. (For more information, read the Knowledge Information and Services Structure White Paper at PKE Consulting).
Knowledge Workers:
First articulated by Peter Drucker as technical employees, in the Communications arena, this category refers to users that manage their own personal business processes and use personal productivity tools such as Microsoft Office to manage their personal business lives. In North America, Knowledge Workers make up around 22 percent of the workforce and about 10-15 percent globally.
Information Workers:
This group includes workers who follow a formal business process to do their jobs, such as contact center agents, bank tellers, field service technicians, and so on. This category represents about 40 percent of the North American and 30-35 percent of the global workforce.
Service Workers:
Included in this category are those workers such as UPS or FEDEX drivers, hotel housekeepers, and backhoe operators, who do not use an information system to perform their jobs (they may gather information, but do not regularly consult a system for the next job step). This group is about 35 percent of the North American and 45-60 percent of the global workforce.
Two Thirds of Employees Only Need a Simple Phone
The key point is that, in North America for example, if all the Knowledge Workers have a dedicated phone connection, only about a third of the business phone endpoints/seats are for Knowledge Workers. The dominant use is for Information Workers and non-dedicated phones. A Knowledge Worker System like SfB will only address about 33 percent of average phone usage as it is provided as part of the Knowledge Workers' personal productivity tools set.
For example, in a pharmacy, there may be three or four phones, but they are not assigned to an individual and they are not associated with a collaboration or personal productivity requirement, so they are just phones. All of the workers are Information Workers, following a defined business process of filling prescriptions as they are driven in the information system workflow.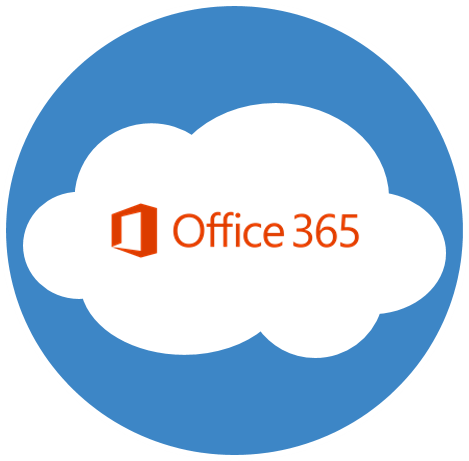 Generally, organizations have settled on the Office Suite from Microsoft—now known as Office 365—as the personal productivity software suite for these Knowledge Worker users. Given the fact that SfB is part of the Office 365 Suite and included in the fixed price, a large percentage of existing Avaya and Nortel users are moving to SfB for its UC functionality (IM, presence, video, sharing, and so on), further reducing the need to change their PBX systems.
In fact, in a survey done in 2016, No Jitter reported that 60 percent of large enterprises are implementing SfB. When the 10-15 percent that are using Cisco for collaboration solutions are taken out, the result is that 65 to 75 percent of Avaya and Nortel PBX customers would appear to be deploying or plan to deploy SfB. It is important to note, however, that the majority of those SfB deployments are intended to be used by Knowledge Workers; at the same time, the existing telephony platform is retained.
As about one-third of phone endpoints are in the Knowledge Worker community, one third in the Information (and Service) Worker groups, and the remainder in non-individual locations, it is clear why most companies are using their existing phone systems and augmenting the system with Microsoft SfB. Also, Microsoft has not made the move to have SfB replace the existing PBX; that would require a large and ongoing investment by Microsoft, one to which they have not yet fully committed.
So, you might ask:
Is retaining your existing Avaya or Nortel telephony solution a good idea?
Absolutely. If your organization is adopting SfB for UC and Collaboration, keeping your existing telephony platform is a great option. Because you will be limiting use to telephony alone, you can limit or completely ignore upgrades and updates unless there is a regulatory reason to maintain the platform support.
In other words, the voice system—the basic telephone—remains as a utility that provides telephony-based communications and is a basic universal platform. Advanced functionality like video, screen sharing, messaging, work flow integration, etc., can all be added with a new platform, while maintaining the low-cost universal value of the PBX. This option enables focusing investment in new areas and maintaining the telephony resources at the current capability and performance levels.

There are many options for supporting a PBX as a utility asset, but a focused services company like Continuant provides an interesting choice. While most VARs are interested in selling hardware and software, Continuant is primarily focused on maintenance and support.
Continuant can commit to maintaining ongoing operation of an existing Avaya or Nortel system for an extended period, without the expense of upgrades to UC that are not needed or required. The result is that telephony costs can be reduced significantly, generally to levels where even bare bones cloud offers cannot compete.
And so to the question of what to do with your Avaya and Nortel PBX systems in the face of the Avaya bankruptcy, the answer is simple. Keep cool, keep your systems, and innovate on.
During the time that Avaya is in bankruptcy or even after, you should base your decisions on a clear analysis of your requirements for the future to see how the Avaya or Nortel platform fits your needs.
If your company has a percentage of your workforce that are Information or Service Workers, an ongoing telephony strategy and a plan to have continued operations for an extended period is very easy and will generally be the best option.
With an independent service provider such as Continuant available to help you during your transition, the cost, unknowns, and risk of replacing the hardened capabilities of a Nortel or Avaya PBX far outweigh the benefits of replacement today.
---
Want to read more on Avaya Support
Our co-founder wrote a 5 part series on Avaya Support and how a Third Party Maintenance provider (TPM)
could be the solution you are looking for.
---
Questions? Need more information?
Schedule a no-obligation call with one of our experts.