Avaya's Chapter 11 Bankruptcy Aftermath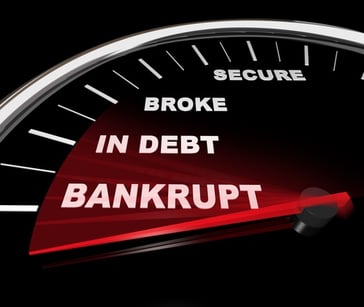 In the blog post titled, "Risky Business," we suggested that Avaya system owners consider looking at alternatives to upgrading their Avaya systems, given Avaya's financial status.
It is never good news when a large OEM such as Avaya is forced into Chapter 11 bankruptcy protection. Customers benefit when all of the service providers they rely on for critical systems are financially strong. But we are now looking at the very situation that we predicted last summer: "There are at least three warning signs of a serious chink in the armor" for Avaya. Avaya, predictably, is working hard to put a positive face on this latest survival challenge. But as Chris Preimesberger points out, the reality is quite different:
Avaya Bankruptcy Sends Clear Message to Legacy IT Makers
eWeek
…Avaya's bankruptcy is major news in the enterprise communications industry, because we're talking about the world's largest and most widely installed legacy on-premises communications systems provider. The key word here is "legacy"; most of what Avaya makes is considered obsolete by 2017 standards…
What holds true today, however, is the same advice we gave previously, "Companies considering an upgrade to their systems" might want to consider another alternative. We find that many large enterprises are selecting Continuant to support their Avaya equipment, while migrating toward a cloud based or hybrid Cisco or Microsoft solution.
We continue to be an alternative for global support, maintenance and managed services. As we predicted last summer, Avaya now faces a rocky road ahead. It is hard to say what the final outcome will be, or what difficulties Avaya users may have obtaining the necessary support for their systems from Avaya. However, Continuant, as always, is here to help.
Many large enterprises are benefiting from working with a company like Continuant, to support their existing legacy installations, while executing a transformation strategy into next generation communication solutions.
---
Want to read more on Avaya Support
Our co-founder wrote a 5 part series on Avaya Support and how a Third Party Maintenance provider (TPM)
could be the solution you are looking for.
---
Questions? Need more information?
Schedule a no-obligation call with one of our experts.