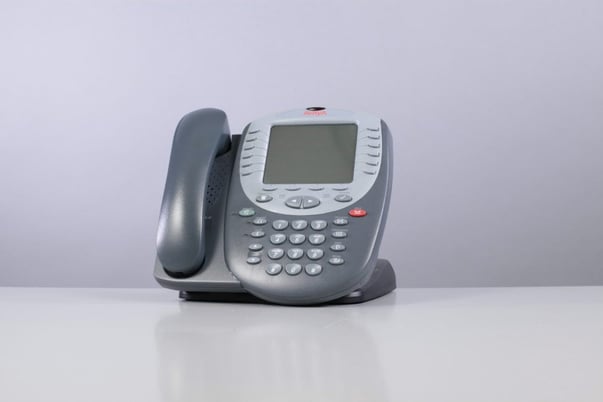 Given Avaya's uncertain future, many companies—often coming off long-term contracts with Avaya Direct—have begun to look for solutions that will allow them to keep both their legacy and current Avaya systems working well while they determine what their long-term strategy and solution will be.
Until Avaya's bankruptcy announcement, some IT decision-makers told us that, while they knew they were paying too much for poor service with Avaya, it was simply too much hassle to switch.
No longer.
Avaya's bankruptcy has changed everything. Now, many of the IT decision-makers who said it was too much "hassle" to switch maintenance and support providers have contacted our extraordinary team at Continuant. We're more than happy to toss them a lifeline.
Three compelling reasons why our customers enjoy working with Continuant:
We know Avaya. With more Avaya engineers than any other company outside Avaya, we know how to maintain and support Avaya systems—legacy and current. Bottom line: We can help you protect your often-significant investment in Avaya equipment by keeping your systems operating at peak efficiency until you are ready to find the long-term UC solution that works for you. We don't announce "End of Support" or "End of Life" and we won't pressure you into upgrading. Ever.
We know what it means to serve. In every sense of the word, service is the biggest part of Continuant's "secret sauce." What we see over and over with companies that have made the switch from Avaya maintenance and support to ours is that these companies almost always report being pleasantly surprised by the clear difference in service. Bottom line: Working with Continuant has exposed the huge gulf that exists between Avaya's service and the experience our customers enjoy. We deliver world-class service. Always.
We know how to deliver our service cost-effectively.We can and will save you 25 percent on maintenance and support – guaranteed. Bottom line: We deliver more for less.
Today, some 70 companies on the Fortune 500 list have turned to Continuant to maintain and support systems from several OEMs—most frequently Avaya. In some cases, we are also working with these same companies to plan an orderly transition to Unified Communications. Continuant can design a UCaaS solution based on Cisco's or Microsoft's UC platform.
Continuant offers the highest standard of Avaya system service and technical support. In fact, we have already helped many of our maintenance and support customers bridge to Cisco UC successfully, including Fortune 500 companies like Levi Strauss & Co., Bayer, Lyondell Chemical, Dana Corporation, and Sysco Foods, along with Shriners Hospitals for Children, and Univision. Many of our other customers are planning a UC migration and currently benefit from our help during the transition. These customers include Fortune 500 companies such as 3M, Archer Daniels Midland, and Merck.
With Avaya's future up in the air, we hope you will keep your feet on the ground by working with Continuant. We're always here for you.
---
Want to read more on Avaya Support
Our co-founder wrote a 5 part series on Avaya Support and how a Third Party Maintenance provider (TPM)
could be the solution you are looking for.
---
Questions? Need more information?
Schedule a no-obligation call with one of our experts.