"I'm not a good enough salesman to sell a mediocre product." – Ely Callaway
When he uttered those memorable words, Callaway Golf founder, Ely R. Callaway, Jr. also issued a challenge to his employees: "Create products that are pleasingly different and demonstrably superior."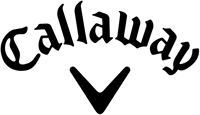 Some 35 years later, Callaway Golf (NYSE: Ely) has become one of one of the world's most recognized sporting goods brands, creating innovative products that help golfers hit longer and straighter from the tee, and make smooth, accurate putts. From the legendary Big Bertha (and Great Big Bertha) driver—lauded as "the greatest club of all time" by Golf Digest—to apparel, footwear, bags, clubs, and accessories, Callaway equipment has made its mark on the sport of golf worldwide.
Today, the Carlsbad, California-based company boasts earnings of $872.21 million, and markets its products in more than 70 countries worldwide. As a giant consumer-facing brand, Callaway makes it a priority to stay in touch with its customer base, which includes pro shops, sporting goods stores, plus the amateur and professional golfer. Communication is key.
Callaway recently approached Continuant for help in managing the company's global voice deployment after experiencing less-than-stellar service with a previous provider. Callaway also needed a company that could deploy new solutions and applications; Continuant proved to be a great fit.
In addition to maintaining the company's Avaya systems at its Carlsbad, California headquarters, Continuant also maintains Avaya systems for Callaway at various locations in North America, EMEA, and ASPAC that are scheduled to commence coverage within the next several months. "Our goal is to provide Callaway with a very reliable communications network while working with them to develop a disaster recovery plan and long-term technology roadmap—either Managed Services or UCaaS or a mixture of both," notes Continuant's Doug Brandt.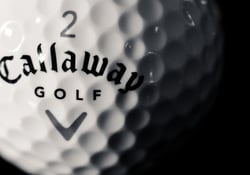 Because Callaway is "always doing sales promotions," Brandt adds that Continuant provides weekly assistance setting up customized routing for 800 numbers, which is a "huge portion of their sales strategies." With 1800 Avaya users and 75 Call Center agents, Callaway Golf keeps Continuant constantly "teed up" and ready for the next challenge.
---
Want to read more on Avaya Support
Our co-founder wrote a 5 part series on Avaya Support and how a Third Party Maintenance provider (TPM) could be the solution you are looking for.
---
Questions? Need more information?
Schedule a no-obligation call with one of our experts.