Colorado-based not-for-profit organization, Catholic Health Initiatives (CHI) is one of the largest Catholic hospital operators in the United States.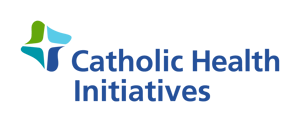 Formed more than two decades ago as the result of the merger of three Catholic hospital systems, CHI today operates more than 90 sites in some 18 US states: Arkansas, Colorado, Indiana, Iowa, Kansas, Kentucky, Minnesota, Missouri, Nebraska, New Mexico, North Dakota, Ohio, Oregon, Pennsylvania, Tennessee, Texas, Washington, and Wisconsin.
These include large hospitals in urban areas, small rural hospitals, clinics, long-term care and assisted-living facilities, and senior residential facilities.
With its mission to nurture the healing ministry of the Church, CHI seeks to "lead the transformation of health care to achieve optimal health and well-being for both individuals and the communities we serve, especially those who are poor and vulnerable."
CHI first started working with Continuant in 2009, when the organization needed to find a trusted maintenance and support provider for its enterprise-class and mission-critical voice systems – a multi-vendor mix made up primarily of Avaya, Nortel and Siemens systems.

Initially, Continuant had 70 of CHI's hospitals under its Maintenance Advantage Plan (MAP), providing 24/7 coverage on both PBX systems and Voice Mail, as well as providing critical spares and wireless support at other locations.
From the beginning, Continuant offered both a high level of service and a cost-effective approach to voice system maintenance. Today, Continuant is also assisting CHI during its Unified Communications transition to Cisco UC, including assistance with several Cisco sites.
---
Want to read more on Avaya Support
Our co-founder wrote a 5 part series on Avaya Support and how a Third Party Maintenance provider (TPM) could be the solution you are looking for.
---
Questions? Need more information?
Schedule a call with one of our experts.