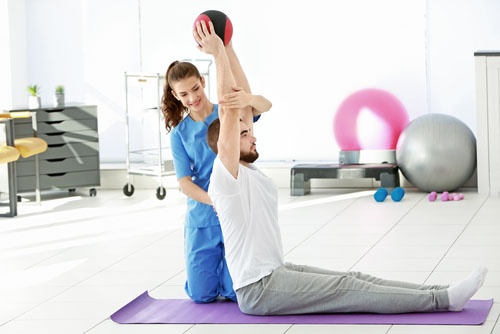 Research shows that people who suffer from acute illness or injury recover faster and more completely when they are treated at an acute-care facility that is dedicated to rehabilitation. This finding has contributed to the ongoing success of Birmingham, Alabama-based Encompass Health (NYSE: EHC), formerly HealthSouth Corporation.
Founded in 1984, Encompass Health today boasts revenues of more than $3.65 billion and ranks #619 on the Fortune 1000 list. Its 27,968 employees work at Encompass Health's 360 outpatient, inpatient, home health, and hospice centers in 35 US states as well as Puerto Rico—all dedicated to Encompass Health's mission of healing and rehabilitation.
One of the nation's largest providers of post-acute healthcare services—treating patients who have suffered from serious conditions such as a stroke, brain injury, neurological disorder, trauma, or spinal cord injury, for example—Encompass Health has emerged as a leader in delivering high-quality patient care through the most advanced therapeutic methods and technologies available today.
Because of its focus on delivering high quality post-acute illness or injury care, Encompass Health consistently outperforms its peers, returning patients to full strength in less-than-average time. Given this focus, Encompass Health places a premium on staying connected to the communities it serves.
For this reason, it is no surprise that this healthcare leader chose the leader in Avaya system maintenance, support and managed services to troubleshoot issues as well as maintain and support its Avaya telephone systems. For more than a decade, Continuant has delivered exceptional service and support for Encompass Health's large Avaya systems.
Today, Continuant provides maintenance and support for enterprise-class Avaya systems in Encompass Health hospitals in Alabama, Arizona, Florida, Kansas, Kentucky, Missouri, Nevada, New Jersey, Pennsylvania, Texas, Utah, and Virginia; as well as supporting Avaya systems in 18 additional Encompass Health locations. In addition to managing several hospital expansions over the past several years, Continuant is also advising Encompass Health keeping its systems healthy as it completes its UC migration.