Custom AV Solution
At Continuant, we have established relationships with key equipment and hardware manufacturers, allowing us to stay well-informed with the ever-changing hardware market. Our engineers and solutions architects will design the right solution for your specific needs.
Continuant AV Capabilities Statement
User Adoption
User adoption is key to the successful deployment of any new technology solution. Once a solution is built, we focus on the right end-user training based on your business needs.
Preventative Maintenance
Preventative maintenance extends the life of your equipment, maximizes uptime and increases peak performance. We can identify problems before they occur, provide feedback, and make recommendations regarding the performance and reliability of your system.
Remote Monitoring and Managed Services
Our Network Operations Center provides real-time monitoring, control, and reporting of your systems. We can detect, diagnose and resolve problems before they impact your business.
Asset Management
Through its Asset Management service, Continuant helps companies proactively assess and optimize their AV assets throughout their lifecycle. We monitor usage levels, assess regulatory compliance, and evaluate each asset's overall integrity, thereby allowing organizations to gain control over the cost of their AV environment.
Asset Management also helps companies make smarter decisions regarding future investments in AV.
eSports Solutions
Continuant is partnering with global eSports leaders to provide AV and network managed services to eSports facilities in this rapidly growing field.
Article
Ellis Pro Media Deploys Electro-Voice X-Line Advance For House Of Worship Systems
Single Point of Contact
Having a single partner for the design, deployment and service of all your complex technology means you don't have to deal with multiple vendors, juggle different customer service departments, or manage numerous service contracts.
AV Maintenance and Support
Our dedicated customer service staff and engineers provide 24/7 system support leaving you with peace of mind. Our custom solutions are built around your business requirements. We create efficiencies, maximize uptime, and drive business results.
Helpdesk Support
Our 24/7 customer service team helps identify and resolve incidents quickly thereby maximizing your uptime.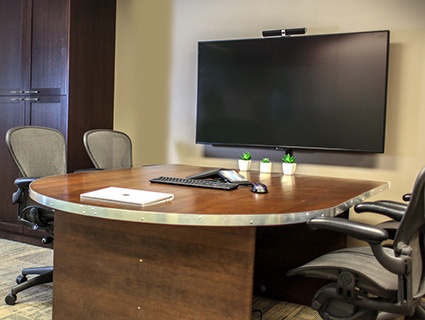 Incident Management
Continuant's engineers can be dispatched to provide remote or onsite support to solve your issues quickly.
Solutions Architecture
Today's audio and visual systems are integrated with existing infrastructure, networks and third-party systems requiring service partners with working knowledge and expertise of your complex environment. Continuant is your single resource for coordinating global initiatives for the design, deployment, management, and service of all enterprise AV systems.