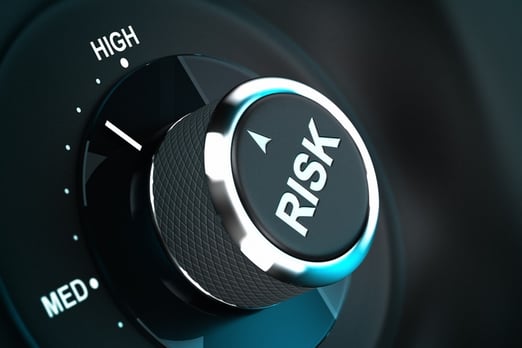 Without question, Avaya is singing the blues these days.
Just a few short months after announcing the latest downgrade of Avaya's credit rating, Moody's Investor Service once again downgraded Avaya, making its announcement on August 25 of this year. (You can read about the earlier downgrade here: "Risky Business: 3 Reasons to Reconsider Upgrading Your Avaya System".)
What's clear in Moody's most recent announcement is that the investment community views Avaya as being in a weakened state, quite possibly unable to repay or restructure debts by their due dates between October 2017 and March 2018. Not a good situation for the company, and perhaps not a good situation for Avaya customers, either. It's worth taking a look at the announcement:
---
Moody's Downgrades Avaya to Caa2
New York, August 25, 2016 -- Moody's Investors Service ("Moody's") downgraded Avaya, Inc.'s Corporate Family Rating to Caa2 from Caa1. Moody's also downgraded the company's Probability of Default Rating to Caa3-PD from Caa1-PD, and its second lien notes to Caa3 from Caa2. Its first lien debt facilities were affirmed at B2. The downgrade was driven by continued declines in performance, weakened liquidity, as well as concerns about the sustainability of the current capital structure. The downgrade also reflects the likelihood of a near term restructuring given the upcoming $1.15 billion in debt maturities due between October 2017 and March 2018. The affirmation of the first lien debt B2 ratings reflects the expectation of better than average recoveries for first lien lenders. The ratings outlook is negative. Read Moody's full report here: https://www.moodys.com/research/Moodys-Downgrades-Avaya-to-Caa2--PR_354107
---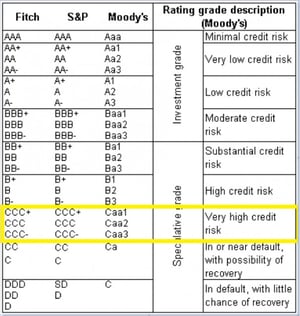 It is noteworthy that Avaya's current Moody's Corporate Family Rating of Caa2 puts Avaya in the "very high credit risk" category, just above "in or near default". What this latest bit of bad news will mean to Avaya users is anyone's guess, but you can be sure the company is scrambling to figure out its next move. While it looked possible in early August that U.S. maker of call center technology, Genesys Telecommunications Laboratories might purchase Avaya's Call Center business for an estimated $4 billion—creating in the process a call center technology powerhouse in the face of intensifying competition from the likes of Cisco Systems Inc. — in fact, this acquisition did not take place.
Instead, Genesys announced plans to acquire call center competitor, Interactive Intelligence Group:
---
Genesys to Buy Interactive Intelligence in $1.4 Billion Deal
Genesys Telecommunications Laboratories Inc., the maker of call-center software, has agreed to buy Interactive Intelligence Group Inc. in a deal valued at about $1.4 billion.
Read full article here: http://www.bloomberg.com/news/articles/2016-08-31/genesys-agrees-to-buy-interactive-intelligence-for-1-4-billion
---
This development further clouds Avaya's future, with difficult choices ahead – as outlined below by industry consultant, JR Simmons:
---
Genesys Makes a Good Call in Buying ININ
Avaya's Dilemma
… Many potential customers are leery about making an UC or Contact Center investment based on Avaya's solution when its financials continue to slowly deteriorate. If Avaya wants to remain a major player in the UC space, selling off the contact center business does not make sense. It is a key part of Avaya's portfolio that draws buyers and keeps existing customers. In fact, many decision makers seek a quality comprehensive (single-vendor) solution and Avaya's technical portfolio fits – several competitors are often downgraded due to the perception of an underperforming contact center component. Avaya without an integrated contact center solution could become an also-ran.
---
Unfortunately for Avaya, Genesys is just the most recent rumored acquisition partner to go by the wayside. Previous acquisition rumors included HP, Oracle, Microsoft and others. In the face of a staggering debt load, declining sales and increased competition, the number of potential acquisition partners willing to purchase Avaya assets may be waning.
This ongoing uncertainty around Avaya's future understandably gives many customers pause. As industry writer Beth Schultz observes, "Being an Avaya loyalist is one thing....But dealing with an aged Avaya environment in need of upgrade is another; and soliciting competitive bids for next-generation collaboration capabilities, no matter the legacy gear in place, is yet another." She goes on to observe that "Avaya has a better shot at winning repeat business than it does at signing on new customers." No matter, the real take-away here is expressed best in the title of Schultz' blog:
---
Avaya Angst Must Come to an End.
… "Avaya will lose enterprise deals, even when its technology is the best option, once the company's uncertain financials come into the decision making. Even if Avaya sells off its UC portfolio, that business isn't going to disappear into thin air -- but what enterprise IT executive wants to contend with the mess a transition from one vendor's care to another's would surely entail?" Read full article here: http://www.nojitter.com/post/240171929/avaya-angst-must-come-to-an-end
---
No matter what direction Avaya takes, one thing is for sure: We'll be watching.
---
Break dependence on Avaya with an Independent Services Partner
Given the uncertain future at Avaya, many customers have decided to break the cycle of dependence on Avaya for ongoing maintenance and services, by selecting a global Independent Service Partner, such as Continuant who puts the customer's needs first, and is not subject to the whims of the financial market.
---
Want to read more on Avaya Support
Our co-founder wrote a 5 part series on Avaya Support and how a Third Party Maintenance provider (TPM)
could be the solution you are looking for.
---
Questions? Need more information?
Schedule a no-obligation call with one of our experts.