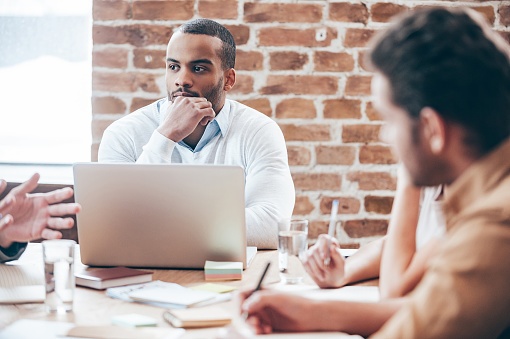 IT departments and their executives around the country are struggling to maintain a balanced and forward-thinking approach to their organizations' communication needs. With stale technology lingering and a pressing need to collaborate nearly anywhere at any time, CIOs agree that a continually evolving unified communication (UC) architecture is the obvious solution. In fact, 72 percent of enterprises (up 68 percent from last year) have either partially or fully deployed UC solutions, most of which are in, or are soon to be in, the planning phase.
Unfortunately, IT departments are often compelled to expand their capabilities without corresponding budgets and headcount increases. Worse yet, larger organizations often avoid outsourcing the burden to a vendor or a Managed Service Provider (MSP) and attempt to utilize and scale internal IT staff to manage and maintain complex UC architecture.
3 Reasons to Avoid the DIY Approach to UC
Unified communications isn't out to change the way you interact with clients and colleagues. Rather, UC brings these interactions together so less time is wasted on disparate tasks. The undertaking of building, maintaining, and supporting a UC solution can be iterative and arduous—rarely an option for smaller organizations to handle internally. Even large enterprises find that the DIY approach is expensive and complex to manage, and often leads to spotty coverage and support. Here are the three main reasons to avoid DIY unified communications:
1. You don't have the team
Whether you're a small shop or a sprawling enterprise, one thing is for sure: your company doesn't have the ability to scale quickly and effectively. It's a catch-22. You can build out the staff and prepare for the worst, ensuring that you're secure but end up over-budget. Or you can keep the team light and leave the organization vulnerable, and deal with the costs as issues inevitably occur.In a recent survey regarding UC staffing costs, Nemertes Research found that at least 50 percent of the cost of the typical UC.
2. You're too unpredictable
The confidence of having a predictable cost per month is invaluable for a company of any size. Internal UC deployment and management can be erratic and slow to react while processes and tools are learned and defined, and budgets can ebb and flow accordingly. It may go without saying, but there's nothing a penny-pinched CIO hates more than inconsistent IT expenses. MSPs provide a consistent service for a consistent cost so your company can refocus staffing and resources to areas that generate more profit. Embracing a proactive approach keeps costs consistent and dramatically reduces outage time and impact.
3. You don't have the money
When budgets are tight, companies often miss out on opportunities to dive into new technologies (automated remote system diagnostics and monitoring, for example). Continual investments in the latest technologies can give businesses a competitive advantage over latecomers and frugal competitors. By leveraging an MSP, businesses gain access to otherwise unattainable technology.
The benefit of using MSPs doesn't stop with innovation. When working with an MSP, large businesses typically see a 20–30 percent drop in operating costs, while small to medium-sized businesses often see up to a 45 percent drop.
The bottom line?
DIY unified communications strategies are tough to pull off and, ultimately, rarely enable the business to succeed the way that UC should.
Don't waste any more time. Learn more by contacting the UC experts at Continuant →
Or learn more about selecting the "just right" MSP in The Goldilocks Factor. Download the free White Paper →