Founded in 1785, the University of Georgia (UGA) is the oldest state-chartered university in the United States. Located on a 762-acre campus in Athens, Georgia—some 60 miles from Atlanta—UGA has a population of 36,574 undergraduate and graduate students and 3,060 distinguished faculty members.
Most recently, Forbes magazine ranked UGA #17 in its top public universities list, with U.S. News and World Report ranking the school #18 on its "Best Public Universities" list.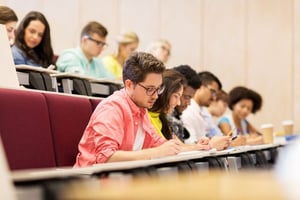 As a public Land Grant, Regional Sun Grant, National Sea Grant, and National Space Grant research university, UGA embraces the motto, "To learn, to serve, and to inquire into the nature of things."
Given the school's outstanding reputation as a place that attracts a lot of brainy people—students, faculty, and staff—it should come as no surprise that when it comes to maintaining its Avaya systems, UGA has traditionally needed very little outside assistance. Most of UGA's team of maintenance professionals came to UGA with the highest levels of Avaya certification available.
Not surprisingly, then, UGA very seldom needs to turn to an expert troubleshooter in the form of a Tier 3 engineer. But when the need arises, UGA knows where to turn: Continuant. Having experienced untold frustration and difficulty when working directly with the OEM, the in-house team at UGA chose Continuant.

"The in-house professionals at UGA know that they can call us at any time, and they'll get direct access to one of our Tier 3 engineers—right way," says Pam Taylor, Continuant's Director of Demand Generation. She adds, "They know that any time they call in they can get their problems resolved quickly. It's huge."
When UGA decided to upgrade its aging unsupported Avaya Modular Messaging System, it initiated a highly competitive bidding process after spending a year planning the purchase. Not surprisingly, Continuant prevailed.
According to Continuant's Sr. Account Executive, Dennis Tyler, after winning the business, Continuant migrated UGA to the AVST CX-E enterprise UC solution with 48 ports supporting over 6,000 users. Notes Tyler: "The benefit of this decision is that it allows UGA to future proof the technology investment by upgrading its messaging system without being forced into an Avaya PBX upgrade."
Just another reason that UGA keeps Continuant on speed-dial!
---
Want to read more on Avaya Support
Our co-founder wrote a 5 part series on Avaya Support and how a Third Party Maintenance provider (TPM) could be the solution you are looking for.
---
Questions? Need more information?
Schedule a call with one of our experts.