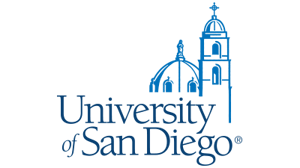 Nestled on 180 acres in a sun-dappled canyon a short drive from the Mexican border, this private Catholic university overlooks the city of San Diego, Mission Bay, and the Pacific Ocean. The University of San Diego (USD) boasts just over nine thousand students with more than two thousand degrees awarded annually. USD is also a member of the West Coast Conference and Pioneer Football League.
It stands to reason that USD would require an efficient means to facilitate communications. When Avaya Direct became difficult to work with USD turned to Continuant.
In 2012, USD received alarming notice from Avaya. If USD wanted to continue receiving support, the telecom giant told them, they would need to purchase a costly upgrade.

Continuant, on the other hand, was more than willing to provide maintenance and support for USD's current system without requiring an upgrade – and has continued to do so ever since.
USD has been able to benefit from the fact that Continuant never requires that systems be upgraded for reasons related to maintenance and support. Rather, Continuant only recommends upgrades when the upgrade suits the business needs of the client.
UDS is in the early stages of evaluating Unified Communications solutions to replace the Avaya systems. Continuant is in discussions with USD regarding USD's requirements and the options available to meet those requirements.
If and when USD chooses to move forward, Continuant will be there to help design, deploy, integrate, and manage the UC solution. Until then, Continuant remains a longstanding partner for USD's unified communications and audiovisual solutions and managed services roadmap.
---
Want to read more on Avaya Support
Our co-founder wrote a 5 part series on Avaya Support and how a Third Party Maintenance provider (TPM) could be the solution you are looking for.
---
Questions? Need more information?
Schedule a no-obligation call with one of our experts.