With the "insatiable demand for a more connected world" growing daily, TE Connectivity (NYSE: TEL) has focused its resources on "creating a safer, sustainable, productive, and connected future."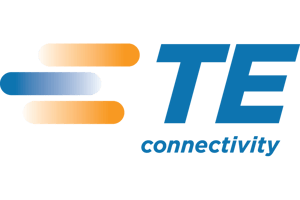 Such is the vision of its CEO, Terrence R. Curtin, who has tasked every one of the company's 75,000 employees—including more than 7,000 engineers—to work with customers to "co-create" solutions "to solve their toughest problems and turn ideas into innovations that move the world forward—from autonomous vehicles, next generation aircraft and smart factories to advanced medical devices and connected homes."
A tall order under any circumstances, but this can-do company whose roots date back to 1941 when Aircraft Marine Products got its start manufacturing solderless electrical connections for quick and removable wire connection used for aircraft and ships, is leading the charge in tackling some of the worlds' most difficult challenges. This insistence upon taking on big things is expressed best in its Corporate Responsibility Report, "Today's Impossible is Tomorrow's Awesome."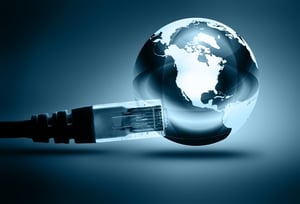 The list of "awesome things" includes renewable energy solutions for the power grid, working with aviation partners on reducing the use of fossil fuels to building safer roads through the use of sensors that can "read" traffic to enabling the Internet of Things and building the sensors, connectors, cables, and antennas that keep the world connected, TE Connectivity is leading the charge to source responsibly, value employees, provide value to shareholders, and—above all else, to innovate as a way of bringing about "a cleaner, greener, safer, smarter, and more beautiful world." Toward that end, the company has invested $650 million in research and development efforts, and today has more than 14,000 patents issued.
A $23B company, with US headquarters in Berwyn, PA, TE Connectivity was recently named to Fortune Magazine's "Most Admired Companies" list for 2018—a first for the company.
Its list of honors is long, including a spot on the 2016 Top 100 Global Innovators list, recognition in 2017 as one of the World's Most Ethical Companies, Top 100 Conflict Mineral Influence Leaders, and participation in the Dow Jones North America Sustainability Index for the fifth straight year to name a few. It ranks #204 on the S&P 500 list.
So how does a company that values "making every connection count" stay connected with customers, suppliers, employees, and the general public? The answer: Continuant.
For more than seven years, Continuant has provided Managed Services and has helped TE Connectivity maintain its Avaya Systems at some 26 of its largest U.S. locations. While the company eventually plans to migrate to a Cisco solution in the future, for now, Continuant is considered a trusted partner in helping TE Connectivity do what it has set out to do: Connect.
---
Want to read more on Avaya Support
Our co-founder wrote a 5 part series on Avaya Support and how a Third Party Maintenance provider (TPM) could be the solution you are looking for.
---
Questions? Need more information?
Schedule a call with one of our experts.