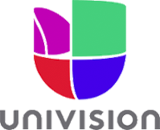 Univision Communications, Inc., the leading Spanish-language radio and television broadcaster in the United States, runs the top-rated Univision Network, carried by more than 1,400 broadcast and cable affiliates, as well as sister networks TeleFutura and Galavisión. In addition, the company owns and operates approximately 130 local broadcast television and radio stations throughout the country and distributes content online. Because of its nationwide presence and power, Univision needed a Managed Services Provider that could move quickly to resolve issues.
In 2011, Univision found what it was looking for in Continuant.
For the few thousand Avaya and Nortel users at Univision, Continuant was able to offer maintenance and support that included industry-leading SLA's—something that was missing under its previous provider. Six years later, Continuant is still maintaining Univision's Avaya and Nortel systems.
Because of the high level of service that Continuant has consistently offered Univision, in 2016, the company selected Continuant to manage its 5,500-user Cisco enterprise as well.
Prior to Continuant, Univision had outsourced its Cisco service to an offshore integrator. That firm's lack of communication led to Univision's firing the offshore provider and engaging Continuant—and today, Univision has continued to bring Continuant into other areas as well, including a Route/Switch Network, a custom service desk, dedicated video help desk, carrier services, and a full suite of Managed Services for Cisco.
| | |
| --- | --- |
| Challenges with Previous Provider | The Continuant Advantage |
| Managing multiple vendor contracts was inefficient and expensive. | Single provider coordinates change management, efficient administration and incidents between carrier network service and hardware manufacturers. |
| Problems with carrier service management, managing multiple carriers and communicating updates between multiple vendors. | Faster ticket creation with streamlined communication updates. |
| | Continuant fully-managed Cisco Collaboration platform supporting 4,000 users across 51 US & Mexico locations. |
| | Reviews with recommendations and a roadmap. |
---
Want to read more on Avaya Support
Our co-founder wrote a 5 part series on Avaya Support and how a Third Party Maintenance provider (TPM) could be the solution you are looking for.
---
Questions? Need more information?
Schedule a no-obligation call with one of our experts.