The next time you're stuck in traffic, chances are you won't be thinking about the company that made the seat you are sitting in or the radio you are listening to. While automotive seats and electrical systems may not be on your mind, there is no doubt that the name Lear Corporation is well known to the global automotive industry—where Lear provides components and systems to some 400 name plates worldwide.

Founded in Detroit in 1917 as a supplier to the automotive and aircraft industries, today Lear employs more than 150,000 people at 243 locations in 37 countries. With sales of $18 billion, Lear ranks #154 on the Fortune 500 list, and is at the forefront of making vehicles more connected, electronic and software systems more secure, and seats more ergonomic.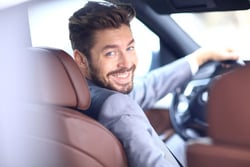 With a goal to develop new automotive products and technologies, as well as to incubate non-automotive business opportunities, the company recently opened a world-class Innovation Center in the heart of downtown Detroit. There, Lear employees work in tandem with the College of Creative Studies on the next generation of automotive seating and vehicle interiors. Lear employees also work alongside students from Wayne State University's School of Engineering to develop applications for connected cars and alternative energy vehicles.
Given its global customer base and its focus on future technologies, when the company began planning its migration to Skype for Business several years ago, it also knew it needed a way to maintain and support its Avaya and Nortel systems until its UC migration could be completed.
Not surprisingly, when Lear selected Continuant, it sought a "partner" that could offer excellent service and support at a competitive price—and Continuant delivered.
Today, Continuant provides maintenance and support for various OEM's at multiple sites, with the larger sites utilizing Continuant's Remote Simple Service professionals.
While Lear's migration plan is to move to Skype for Business utilizing in-house Microsoft engineers, it recently extended its existing contract with Continuant, adding 24 months and systems at four more sites.
---
Want to read more on Avaya Support
Our co-founder wrote a 5 part series on Avaya Support and how a Third Party Maintenance provider (TPM) could be the solution you are looking for.
---
Questions? Need more information?
Schedule a no-obligation call with one of our experts.