Its corporate logo colors may be blue and gold, but Novi, Michigan-based automotive supplier, Cooper Standard (NYSE: CPS), lives and breathes green.
With 2016 sales of over $3.5 billion, this global company, which has 20 locations throughout the world and ranks #655 on the Fortune 1000 list, is today at the forefront of research, development, and production of sustainable solutions for the transportation industry with a focus on the automotive sector.
Founded in 1960 as a spin-off from Cooper Tires, and a division of Cooper Standard Holdings, Cooper Standard fosters a corporate culture focused on improving, through material science, the overall performance of vehicles in the power sports, agriculture, marine, construction, commercial, and RV sectors.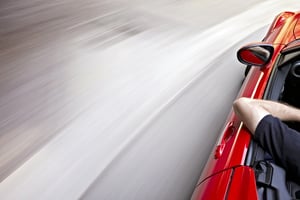 Through a company-wide program known as "i3"—which stands for "imagine, initiate, and innovate"—the 30,000+ employees at Cooper Standard are today working to find solutions to lower emissions, reduce weight, and embrace designs to improve vehicle performance. Through the company-wide i3 initiative, Cooper Standard encourages and rewards its people to "examine areas of the automotive industry that haven't been touched in decades."
These areas of exploration include sealing systems, fluid and brake systems, fluid transfer systems, and anti-vibration systems to reduce so-called NVH—noise, vibration, and harshness—and enhance vehicle handling and "ride."
But Cooper Standard doesn't stop there. Among other innovations, the company is a leader in the development of PVC-based aviation non-textile flooring and owns patents on eight specialty flooring products designed to prevent corrosion and enhance longevity.
Recently honored by the 4th Annual Best of MichBusiness organization for its work to inspire students to enter STEM careers, Cooper Standard also works with the communities in which it operates, through its Cooper Standard Foundation. In addition to providing scholarships, the Foundation works to support children's charities, education, health and wellness, and community revitalization in its locations throughout the world.
Given its strong connection to the community and the industries it serves, Cooper Standard has always placed a high value on communication. In 2008, Cooper Standard wanted a responsive, experienced strategic partner to handle the maintenance and support of its Avaya systems. Not surprisingly, Continuant was the clear winner. Today, Continuant maintains and supports all of Cooper Standard's PBX systems and voicemail at 31 US, Canada, and Mexico locations.
Continuant is also assisting Cooper Standard with its migration to Avaya G450 systems at some 10 locations, with Brazil up next once the Avaya G450 systems are installed. As Cooper Standard develops its plans for the future, Continuant is very much in the driver's seat to help with the migration to a new system.
---
Want to read more on Avaya Support
Our co-founder wrote a 5 part series on Avaya Support and how a Third Party Maintenance provider (TPM) could be the solution you are looking for.
---
Questions? Need more information?
Schedule a call with one of our experts.