For the 18,000+ people who work for Peoria, Illinois-based OSF HealthCare, nothing is more important than breaking down the barriers that separate people from healthcare and good health.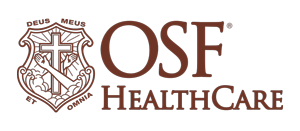 Since its founding in 1877, OSF has embraced a mission that is in keeping with its namesake, St. Francis of Assisi: "To serve persons with the greatest care and love in a community that celebrates the Gift of Life." Owned and operated by the Sisters of the Third Order of St. Francis, the OSF system, which includes 11 hospitals, 150 primary care and specialist offices in the fields of neuroscience, pediatrics, cardiovascular, and home care, also includes OSF Innovation, one of the top 10 healthcare innovation centers in the United States.
While more than 140 years have passed since OSF was founded, OSF Healthcare is still committed to its foundational goal of "taking on the hardest challenges to provide care to all those who need it." Today, OSF HealthCare operates as a not-for-profit Catholic health care corporation that operates a medical group, hospital system, and other health care facilities in Michigan's Upper Peninsula and Illinois. Today, some 46 percent of the households OSF services are low income, with 22 percent living below the poverty level. In addition to partnering with civic leaders, local food banks, homeless shelters, and government, OSF is exploring new ways to deliver health care and preventive medicine. Most recently, OSF HealthCare launched OSF Innovation as a way of improving outcomes, while making health care safer, more accessible, and more affordable.
No wonder, then, that in 2015, when OSF was searching for a service provider for its Avaya systems, Continuant was the logical choice. Today, Continuant not only maintains the Avaya systems for OSF's 18,145 users, but it is also helping OSF with its migration to Cisco. Continuant also augment's OSF's staff with one full-time technician.
Without a doubt, Continuant's cost-effective service offering is helping OSF remain true to its mission, spending resources where they will do the most good to foster the gift of life.
---
Want to read more on Avaya Support
Our co-founder wrote a 5 part series on Avaya Support and how a Third Party Maintenance provider (TPM) could be the solution you are looking for.
---
Questions? Need more information?
Schedule a call with one of our experts.