When measured against every state in the USA, West Virginia ranks at the very bottom when it comes to public health.
Obesity, cardiovascular disease, addiction to opioids, chronic pain associated with a lifetime of working in the coal mines—many of these conditions are present in large segments of the state's population. All present huge challenges to public health professionals.

Enter the non-profit Charleston Area Medical Center (CAMC). Founded in 1984, CAMC is a complex of hospitals in the state's capital, serving as the primary medical facility for the city and surrounding areas. With 838 beds split among its several facilities, and a professional staff of some 7,000+ professionals, the hospital system includes CAMC General Hospital, which is a Level 1 Trauma Center; CAMC Memorial Hospital; CAMC Teays Valley Hospital; and CAMC Women and Children's Hospital.
With a mission of "Striving to provide the best healthcare to every patient, every day," CAMC has not only set the bar high but has amassed evidence to prove that it is succeeding in that mission. CAMC Health System is a 2015 Malcolm Baldridge National Quality Award recipient—one of only four recipients and the only healthcare winner in that category—and it is the only hospital in West Virginia to have earned the 2017 "Best Hospitals in America" honor by the health information sharing service, Healthgrades. CAMC is also the first and only organization in West Virginia to have ever received this honor.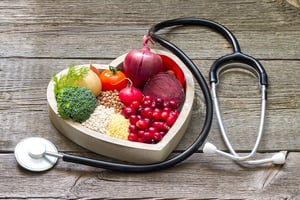 Without a doubt, CAMC has made its mark on the city of Charleston and the surrounding area. As a teaching institution, affiliated with West Virginia University (WVU), CAMC also operates residency programs in family medicine, internal medicine, emergency medicine, pediatrics, and urologic surgery; and offers advanced training in osteopathic medicine.
Through these programs, CAMC trains more than 172 interns, residents, and fellows every year. And through one of its cardiologists, CAMC is participating in a unique national program aimed at improving heart health in West Virginia—which selected Charleston as one of nine cities chosen nationally for a three-year public health campaign. Known as "The Seafood Nutrition Partnership," the campaign encourages a healthier lifestyle through diet and exercise.
CAMC started working with Continuant nearly four years ago, and recently renewed its contract, knowing that if any problems should arise, Continuant can be "on the case" remotely, offering Tier III engineers as needed to supervise any work that needs to get done. Moving forward, CAMC has made it clear that it will continue to look to Continuant for the same high level of service and expertise it has come to expect.
With its extensive community outreach, CAMC needs to have its telecom systems operational 24/7/365; and because it is a non-profit institution, CAMC also needs that service provider to deliver cost-effective and experienced service to take care of its Avaya systems at four main sites with some 11,000+ users.
---
Want to read more on Avaya Support
Our co-founder wrote a 5 part series on Avaya Support and how a Third Party Maintenance provider (TPM) could be the solution you are looking for.
---
Questions? Need more information?
Schedule a call with one of our experts.