This past March, thousands gathered from all over the world for the Digital Signage Expo (DSE) in Las Vegas. Here the industry gathers to get the pulse on trends, mid-course corrections, and the unveiling of a digital signage future. It is the largest and longest running conference of its kind. We attended the expo and this is what we found.
What Happens at the DSE and Why it Matters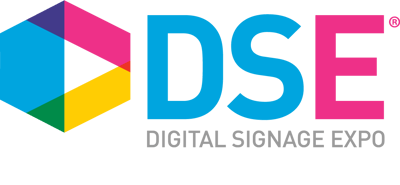 The DSE is like a world's fair for technology. The best in the business bring their best in screens, software, networking devices, media players, and more.
Professional attendance at the DSE is comprised of decision-makers from key industry categories such as retail, restaurant, healthcare, higher education, hospitality, digital out-of-home networks, transportation and systems integration/installation, to name a few. The point is to put a solution on display for inquiring retail stores, restaurants, healthcare, departments of transportation, etc.. Where do you go when you want to renew the face of your storefront or light up your customers with interactive content? You go to the digital expo!
As a one-stop shop for enterprise communications, we've been going to the Expo for years. But this year's expo was different.
Here's what we mean:
Now more than ever, there's so much collaboration happening between the manufacturers for media players and the companies that focus solely on the software. Today, these two sides of the industry are working together on a seamless signage solution; feedback is happening, and the new technology reflects it. The last thing you want is signage that has either good hardware/unpredictable software or vice-versa. To see the collaboration at the expo was an insight into the kind of signage solution we can look forward to from here on out. When your content management solution and hardware are made with the same goal in mind, companies maximize on ROI and excel in their respective markets.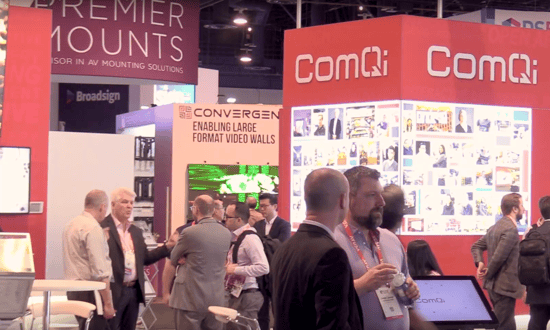 Some companies (like BrightSign and Comqui) are taking it a step further and creating both the hardware and the CMS systems that support the hardware. If you've felt the peace of mind that managed services provides, you are happy to know that end-to-end providers like Comqui and BrightSign are moving us towards a simpler model in the signage world.
But that's not all.
Signage that Knows how You're Feeling?
You read that right. AI has made its way to digital signage. You can imagine the amount of attention it received at this year's Expo. NEC unveiled digital signage technology that determines how old you are, what mood you are in, your gender, and a host of other data points before it shows you content. This is huge. In a world where fewer and fewer people come to the marketplace (instead they online shop), this brings them out: A shopping experience that KNOWS them. Smart signage has the discernment of a best friend in that sense. This next phase of AI will help retailers point the right people toward the right product at the right time. As a managed services company, we will be working with NEC as well as others to see how we can incorporate this technology into our Digital Signage solutions.
Final Thoughts
It was a brilliant digital signage expo this year. Different aspects of the signage industry all coming together to create seamless signage solutions. Also, getting to witness what we are calling "smart signage" was a highlight. All in all, the future is bright for company's that will renew the face of their storefront in this digital age.
---
Questions? Need more information?
Schedule a no-obligation call with one of our experts.