Cisco Live is an annual conference designed to build foundations for your digital future and provide connection and inspiration by learning directly from Cisco's best and brightest. It's an event that features in-depth education, future-focused thought leadership, one to one meetings with Cisco experts, chances to connect with Cisco partners, plenty of networking opportunities, and an exciting live celebration. For those of you who were unable to attend, here's an exhaustive rundown of some of the new features and functions on display during the event.
Cognitive Collaboration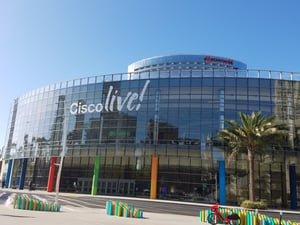 CEO Chuck Robbins explained that Cognitive Collaboration integrates A.I., enterprise content, and data insights that can provide contextual relevance to your calling, meetings, team collaboration, and contact center communications. It uses the cloud and analytics to enable new levels of intelligence and insight, enhancing human engagement. This advanced form of collaboration also allows you to develop deeper relationships with your teams using contextual insights and staff profiles extrapolated from online content. It creates meaningful and proactive customer interactions and reduces meeting technology friction points. Finally, it personalizes integrated experiences, strengthens engagement, and identifies work connections between coworkers and teams.
Webex Calling has Arrived
While attending Cisco Live, Continuant's Matthew Unzen met with employees who work directly for Cisco, specializing in Webex Calling. After acquiring Broadsoft, Cisco used its data centers to launch the new Webex Calling application, which has evolved into their new go-to cloud voice collaboration solution.
Vendors like Continuant can add their managed services to Webex Calling with the proper certifications. Once fully certified, these vendors can take on administrative tasks within Webex Calling on the customer's behalf, for a price of course. This is a game changer for Cisco and a huge deal in the marketplace.
Workplace Transformations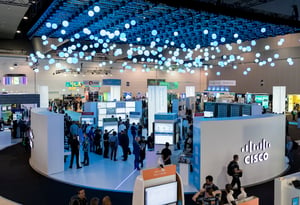 It's important to understand that "work" is no longer a place but rather an action. Supporting remote work forces and huddle spaces are key when proposing new industry solutions. Cisco's A.I. enabled technology solution makes collaboration smarter and teams more efficient within organizations. It's reality that customer experience disrupts markets because user experience drives the market and innovation. The cloud is where the industry is going and dominates the collaboration markets. Security and compliance concerns grow as connected teams and workflows cross company borders. Webex Teams is the collaboration application of choice within the Cisco product portfolio.
Optimizing Multi-Cloud Environments: Driving Innovation & Results
Enterprises around the world are expanding to the cloud and it's changing everything. A multi-cloud domain architecture has become a necessity for modern businesses. Several key points that customers are focusing on when selecting cloud providers are:
Services offered by cloud providers/service providers
Pubic clouds and software as a services (SaaS)
Private, Community and Hybrid Clouds
Performance
Costs
Security
Security is more vital than ever with cloud solutions, requiring a modern solution. To that end, Cisco has developed Cisco Umbrella. As the industry's first Secure Internet Gateway delivered from the cloud, it provides the first line of defense against threats and is the easiest way to protect all your users in minutes. The Cisco Cloud Center Suite is a multi-cloud management solution that allows IT teams to securely design, deploy, and optimize infrastructure and applications across multiple clouds from a single point of access. Cisco has established a partnership with IBM Cloud, a suite of cloud computing services from IBM that offers both platform as a service (PaaS) and infrastructure as a service (IaaS). With IBM Cloud IaaS, organizations can deploy and access virtualized IT resources, via the internet, exclusively for businesses.
---
All in all, Cisco Live had plenty of exciting new things to reveal. There are big changes coming to Cisco and communications a whole, and we at Continuant are doing everything we can to be ready for them. You and your business would be wise to do so as well.