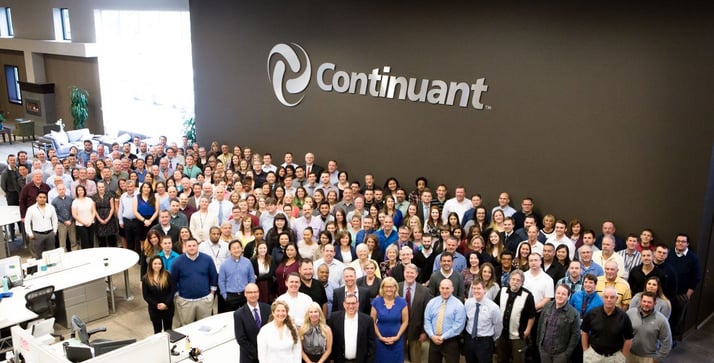 Continuant has been named as one of the top 20 fastest growing employers by Economic Development Board for Tacoma-Pierce County. Pierce County determines its top 20 list of fastest growing employers in order of percentage growth. Continuant was named 6th on the top 20 list with a percentage growth of 44%.
The Economic Development Board for Tacoma-Pierce County featured Continuant in their November 2016 newsletter saying:
Continuant is one of six EDB clients on this year's top-20 list of fastest growing companies in Pierce County. The global provider of unified communications managed services has 360 full-time employees (up from 250 in 2014) and plans to add more. The pool of talent in Pierce County makes that possible.

"Local colleges are doing a good job," said Continuant's Chief Operating Officer. "Graduates are ready to enter the field with solid IT backgrounds and voice applications knowledge."

Key to Continuant's success is its commitment to make adjustments to ensure the company stays in the sweet spot of the market, Gulotta said. He anticipates growth of 20 percent a year over the next four to five years, a trajectory that is sure to continue to attract good people. Throw in an easy commute and the quality of life Tacoma-Pierce County offers, and you've got a formula for successful recruitment and retention.