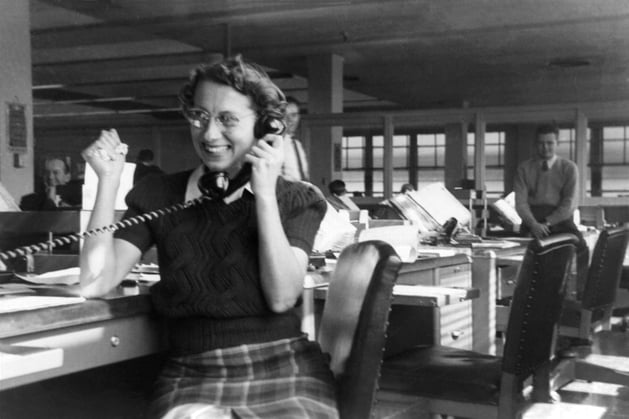 Since the number of Millennials in the workplace bypassed the Gen-Xers in 2015, there has been a lot of talk about IT Managers getting on board with the newest and latest unified communications (UC) technologies to meet the expectations of the Millennials. Does this need to happen? Yes. Forbes reports that 80% of Fortune 500 executives find communications across generations to be one of the most challenging issues in the workplace. IT and business communications shouldn't hinder communication – they should enable it. But any IT Manager will tell you this is easier said than done.
While it really is critical to begin strategizing on how business communications and unified communications can impact young and eager generations, it is equally critical to consider how employees across all generations will handle a significant technology shift. Here are a few lessons we've learned about implementing unified communications for Boomers, Gen-Xers, and Millennials.
A look at business communications across three generations
Boomers want to be productive, not connected
Baby Boomers, often classified as digital immigrants, started their careers where there weren't even computers in the office. Fast forward to 2010, Boomers were the top spenders on new technology, accounting for one quarter the population and 40 percent of monies spent on tech. What's unique about the way Boomers use technology is that they adapt for productivity's sake as opposed to connectivity's sake. For example, if a device or app will make a Boomer more productive, it's probably worth learning how to use it. If the device or app is designed to connect and be social, most Boomers will pass on the new technology.
When it comes to business communications, Boomers have a handle on the essential technologies out there. Email, internet, desk phone, and getting onto a conference call are a comfort zone, which means that most generations will be able to communicate with Boomers at a productive level. Launching a knowledge share program, an enterprise social network like Yammer, or video calling? Boomers may be resistant to hop on board with the younger generations, even with ample support and training resources.
Generation Xers want technology that provides convenience
Gen-Xers are often referred to as "the neglected middle child" for a few reasons; they're a smaller population group spanning about 16 years (instead of the usual 20 years or so) and, according to Pew Research, they fall into the middle of most statistics. According to Forbes, Xers like technology that makes their everyday lives more convenient, such as mobile banking or grocery delivery apps. However, they probably don't have push notifications sent to their phone because they don't feel the need to be constantly connected – or disrupted.
In the workplace, Gen-Xers could be considered the perfect technology consumer. Xers are typically okay using "old" or "legacy" methods of communication. Why upgrade to Windows 10 if Windows 8 does everything fine? Like any middle child, however, Xers are less resistant to change and typically go with the flow as new technologies arise. Help ensure that Gen-Xers are adopting new UC technologies and processes as you roll them out by investing in training and clearly demonstrating the value and convenience of new tech investments.
Millennials want multiple ways to stay connected
Millennials are our favorite love-to-hate generation, but they provide an incredible value when it comes to strengthening our workplaces and the technologies we utilize. A recent Fortune article states, "The millennial mindset says there has to be a way to make this easier, faster, more flexible, and efficient… a way to make the way we interact with the world more personal, inclusive and intuitive."
The millennials' desire for the workplace is to incorporate multiple methods of business communications, like IM, video, and a social network, to create a new version of human interaction – immediate and personal ways to communicate. This generation has an advantage when it comes to adopting your new UC technologies – they will quickly see its value and want to find the best ways to leverage the tools to make their jobs easier. Consider leveraging Millennials to do research, plan training, and support rollouts as your business technologies evolve.
Considering the past, present, and future of each generation is key understanding how your business will adopt UC technologies holistically. Do your business a favor by carefully considering your company's generational gap before you rip-and-replace your legacy phone system for the latest Cloud solution.