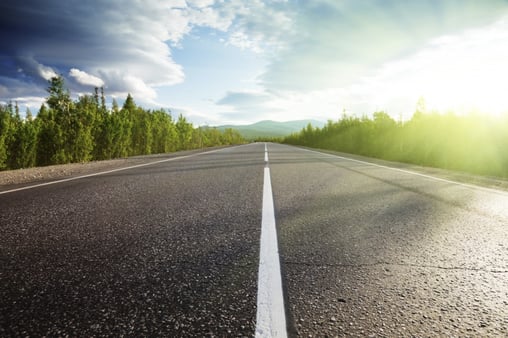 Each year, countless surveys and studies are published that all claim to have the insight into the coming year's IT trends. Whether you're skimming a whitepaper from Gartner, browsing a slideshow summarizing the latest survey results from the Society for Information Management (SIM), or reviewing a list from NASCIO—each source breaks down similar, albeit important, issues and concerns facing CIOs in the coming year.
This year is no different. The lists have been released, and anyone with even cursory knowledge of IT will notice the bulk of the concerns and priorities are the same, just rephrased, year after year. That said, the pragmatic ideas and realistic solutions have shifted and developed in the last year, resulting in significant improvements to IT and its ability to further the business.
Let's review some new approaches to the same old IT concerns we are used to reading year in and year out.
New Approach to Top 5 CIO Priorities
Innovation
It is clear IT is no longer solely about cutting costs. In fact, according to SIM, "When successfully achieved, innovation has the ability to achieve both revenue growth and cost reduction. In fact, innovation can help with just about all of the IT management issues." The trouble is, innovation is difficult, and simply flipping off the autopilot and disrupting profit streams is not a competency many companies have. Unless you're working at a company in which internal innovation is a well-funded core competency (e.g., Apple, Google, Samsung), it's extremely hard to disrupt the regular flow of money to executives and shareholders who hold a staunch "if it ain't broke..." mentality.
How do you overcome the risk-averse CFO and truly innovate through IT? A good place to start is to nail down a sharp, shared definition of what innovation means to your business. Look back over a decade or two and identify the types of ideas that have produced clear margin and revenue gains. According to the Harvard Business Review, "Having a practical, agreed-upon definition of innovation makes it easier to set goals for innovation, to allocate resources to innovative projects, to plan a cadence of innovative product launches, to target advertising on high-value breakthroughs, and to measure innovation performance."
Talent
An IT skills shortage has been a top concern of CIOs and IT executives since these annual lists starting coming out nearly four decades ago. Specifically, there's a huge demand for those who can bridge the communication gap between IT and the business (e.g., analysts, designers, and system architects). The takeaway? Invest in talent. Employee attraction, retention, and engagement really matter. Companies will not only be competing for the best technology talent but also bolstering programs to keep this talent around. Mike Guggemos, CIO at Insight Enterprises Inc., has been quoted saying, "My top three priorities are talent retention, acquisition, and development."
Technology Alignment
"Improving alignment of IT with the business" has been rephrased on SIM's study for nearly forty years. In other words, IT needs to understand the business objectives and how profit margins are created across business units. The question is to what degree is technology integrated within your business. Technology departments with their own structure and "chiefs" that aren't fully immersed in every business unit may indicate a lack of technology integration. Maya Leibman, CIO at American Airlines Group Inc., summarized a CIO's view of technology alignment best when she said, "Seriously, what are we here for if not to ensure we're laying the technical foundation that enables our business to fulfill its mission?"
Security and Privacy
Considering the increase of both digital transactions and instances of security breaches, of course security and privacy make the top five list. In fact, nearly a third of all respondents to the SIM study indicated that security and privacy are the top management concern for the coming year.
What, then, is the problem? Investing in information security and budgeting for the proper level of risk is tricky.
While businesses now spend a higher percentage of their IT budgets on security than ever before (large organizations spend 11 percent and small businesses spend 15 percent, according to a recent Pricewaterhouse Coopers survey) the budget to protect and address increasingly complicated security issues is not in line with the costs.
Close collaboration between the technology team and the rest of the business is vital to help the CIO create a risk-benefit analysis and develop a shared responsibility with the rest of the organization. "It's all about perception. A board can relate to fire, and its deadly effects, but they have great difficulty relating to hackers or disgruntled employees taking down their business at the flick of a switch," says Tim Holman, CEO of 2-sec, a digital security consulting agency.
Reduce Costs
The technology industry is rapidly cutting costs related to IT. Storage, applications, and devices have all become cheaper, and consumerization is driving corporate technology costs down. But no matter how relatively cheap IT becomes, CIOs will continue to struggle with CFOs to further reduce costs.
Moving part —or all—of your business communications and IT to the cloud:
Reduces power costs
Reduces people costs
Eliminates capital costs
Provides resiliency without redundancy
IT efficiency, flexibility, and its fundamental frugality begin and end with cloud delivery and intelligent outsourcing. With 90 percent of businesses moving to the cloud, it's critical to exploit flexible cloud delivery when it works for the business. In addition to on-premise and hybrid solutions, Cloud computing is now a proven, mainstream alternative for businesses of all sizes.
---
Questions?
Talk to an expert today.