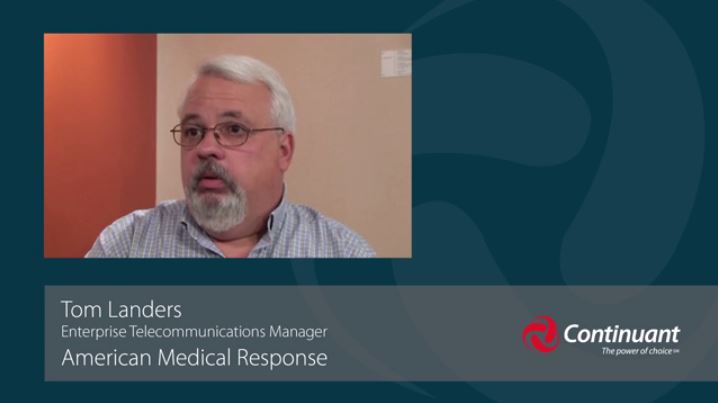 Continuant fulfills a vital role in supporting 911 communications
Long-time Continuant customer Envision Healthcare (Fortune 1000 #538) is the parent company of American Medical Response. With thousands of vehicles in some 40 states, American Medical Response is the largest ambulance provider in the U.S. Their systems are highly mission critical.
When 911 gets an emergency call and dispatches an ambulance, AMR is on the job.
In this video success story, Enterprise Telecommunications Manager Tom Landers tells us why AMR has utilized Continuant for maintenance and support of their Avaya systems nationwide for over 10 years.
Watch the video below: