Bayer Corporation—the US division of global pharmaceutical giant, Bayer AG–employs some 16,300 people in the United States and generates $4.8 billion a year. For more than 150 years, the name "Bayer" has been associated with preventing and curing disease as well as the alleviation of pain. Focused on improving the quality of life by working in the fields of health care and agriculture, Bayer develops new molecules for use in innovative products and solutions, and focuses its research and development activities on understanding the biochemical processes in living organisms—humans, animals, and plants.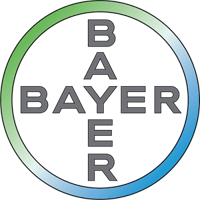 From its headquarters in Pittsburgh, Bayer Corporation oversees the US subsidiaries of the company's three global divisions: Bayer HealthCare (pharmaceuticals, animal health, and over-the-counter medicines), Covestro (plastics, coatings, and polyurethanes), and Bayer CropScience (herbicides, fungicides, and insecticides).
In addition, the company's internal services unit, Bayer Business and Technology Services, handles administrative, technology, human resources, legal, and procurement functions for the Bayer Group's US operations. Bayer Corp. currently has some 50 sales and manufacturing locations in the United States.
More than a decade ago, when Bayer Corporation made the decision to migrate to a Cisco UC solution, it needed a company to provide maintenance and support for its Avaya and Siemens systems during the transition. Because of Continuant's track record of service and cost-savings, Bayer Corporation selected Continuant to help serve as a bridge company during the planned transition.
During this transition, Continuant managed a total of 58 systems in all—for various locations in Pennsylvania, Texas, California, West Virginia, Alabama, Connecticut, Washington, DC, Georgia, Iowa, Indiana, Kansas, Massachusetts, Minnesota, Missouri, Mississippi, North Carolina, North Dakota, New Jersey, New York, and Ohio. In addition to maintaining systems in these locations, Continuant also assisted with several Cisco deployments, serving as "additional hands" onsite.
---
Want to read more on Avaya Support
Our co-founder wrote a 5 part series on Avaya Support and how a Third Party Maintenance provider (TPM) could be the solution you are looking for.
---
Questions? Need more information?
Schedule a call with one of our experts.