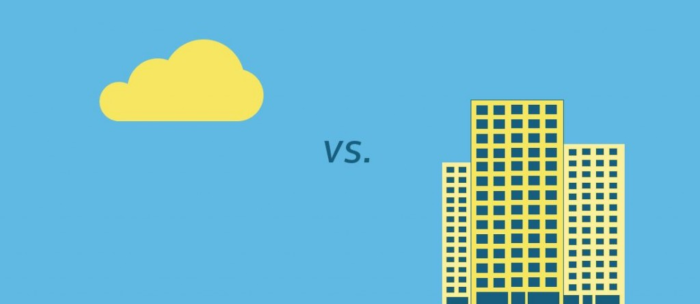 Very few would argue that customer engagement is not the foundation of building a successful business. Over the years, technology has made it easier to reach out and connect with customers via social media, email, or other platforms. However, nothing has ever come along to fully replace what the telephone provides: voice interaction with customers in real time.
Traditionally, businesses would rely on a telecommunications system for their basic business phone needs. This approach doesn't cut it anymore for modern—and large—businesses, which need to integrate mobile phones, texting, and call centers, not to mention the need to integrate a telephone system into sales and marketing strategies.
Larger businesses and enterprises must choose between three options for their telephone systems: an onsite private branch exchange (PBX), a hosted PBX solution, and a hybrid of the two. While each option has its own set of features and benefits, there are key differences between the three that could help you save money and improve employee and customer satisfaction. (Tip: Smaller businesses typically opt for a hosted solution.)
Benefits of hosted PBX vs. onsite PBX
Cost
Naturally, the initial and setup costs for a hosted solution will be significantly lower than those for an onsite solution. But what isn't obvious is how long-term operating costs end up figuring into the final overall cost. Some variables include the lifetime of the equipment, how often the technology will need to be updated, the solution's ease of use and flexibility, and the staff that will support and maintain the system. Consider the total cost of ownership of these systems in addition to the initial funds needed to purchase a new network.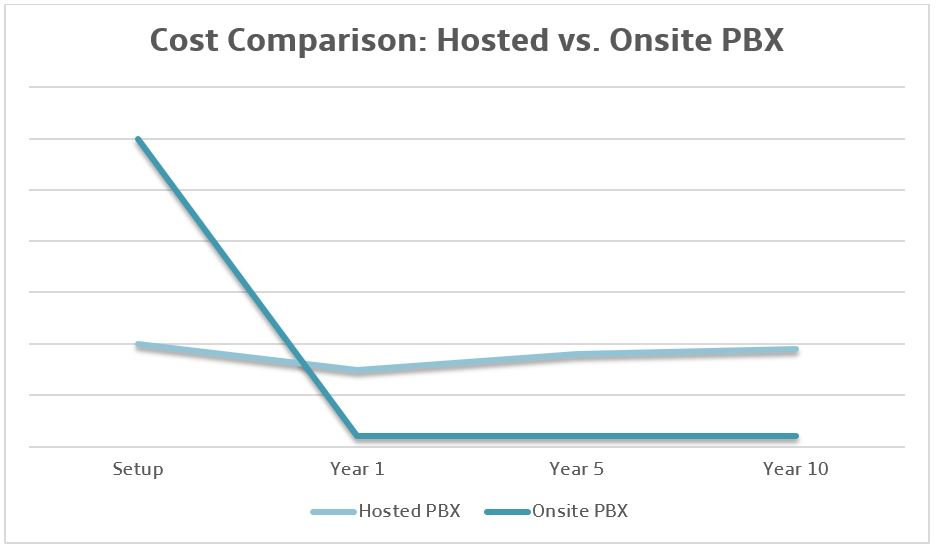 Scalability
Hosted and onsite PBX systems both leave room for expansion and growth; the key difference is that a hosted provider can eliminate some of the risk and headaches involved. However, that elimination of stress comes with increased costs as uses are added. Turn-around often takes some time and there is some limited flexibility since your hosted PBX provider may not be able to make changes as quickly or precisely as an onsite PBX solution can.
Features and options
Most businesses have two feature lists when they look at telephone systems. One list is a required set of features, and the other is the "nice-to-have" set of features. Take an inventory of your company's needs, create these lists, and check to see which solutions offer the feature set you desire.
User experience
In terms of voice quality, onsite systems tend to prioritize data traffic, resulting in higher-quality calls compared to those from a hosted solution, in which voice and data packets often fight for preference. Hosted vendors may offer a session border controller (SBC) to help improve quality, but this adds to the costs and complexity of the system.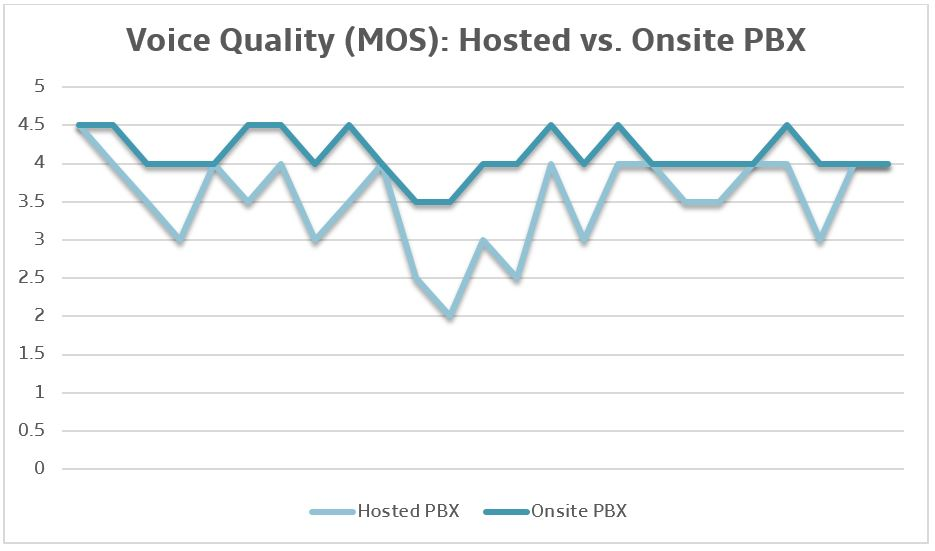 Support
Without in-house tech support, an onsite PBX doesn't make sense. Businesses face too much uncertainty to invest in an onsite PBX without having the proper staff to operate it, which is why onsite systems are rarely an option for small to medium-sized businesses (SMBs). Medium to large businesses often leverage a Managed Services Provider to get support for an onsite PBX as an alternative to hiring a qualified in-house PBX expert.
How to pick between onsite and hosted PBX
Onsite PBX
High upfront costs are acceptable in exchange for minimal monthly costs.
All employees are located in the same office.
The company is a large enterprise and unlikely to drastically change in size.
There is a high call volume that requires many lines (e.g., call center environment).
Hosted PBX
High upfront costs are not an option.
Some employees telecommute or there isn't a main office (e.g., virtual office).
The company is small and/or expects its workforce and needs to change.
The incoming call capacity is moderate.