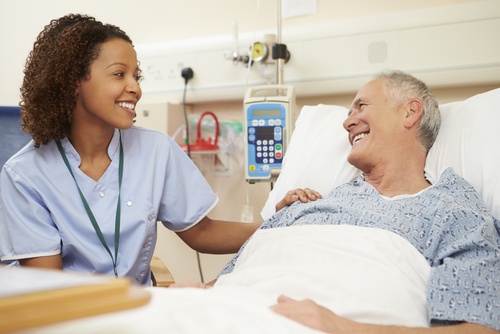 As the story goes, when Methodist Hospital (now the HCA Methodist Healthcare System) first opened its doors in 1963, the five-story structure on the outskirts of San Antonio, Texas, was one of the few buildings for miles around, except for a few grain silos. "The site was so remote," wrote Texas journalist Peggy O'Hare, that "occasionally wildlife and rattlesnakes ventured into the hospital."
Flash forward a half century: Today, the former "little hospital on the prairie" has become San Antonio's second largest private employer, with a payroll of 10,000 people—including more than 2,700 physicians in all specialties. Its mission, "Serving Humanity to Honor God," and focus on delivering cost-effective healthcare to all have together contributed to an impressive string of accomplishments, including being the healthcare provider for one in every two people in San Antonio; the largest provider of kidney transplants in the USA; and the largest provider of healthcare to rural communities in South Texas. The list goes on.
In 2016, when HCA Methodist was beginning its migration from a legacy Nortel system to a Cisco platform, the healthcare provider began looking for a company that could keep its Nortel systems going during the Cisco migration.
Because of Continuant's dominance in serving the healthcare market, it emerged the clear winner and maintenance and service provider of choice for HCA Methodist.
Today, Continuant maintains Nortel systems for HCA's 13,810 users and augments HCA Methodist's IT staff with one onsite technician from Continuant—who has become an important part of the HCA Methodist team. When lives are on the line, the lifesavers turn to the company with the most expertise in healthcare: Continuant.
---
Want to read more on Avaya Support
Our co-founder wrote a 5 part series on Avaya Support and how a Third Party Maintenance provider (TPM) could be the solution you are looking for.
---
Questions? Need more information?
Schedule a no-obligation call with one of our experts.