Veritiv Corporation offers a wide array of printing, packaging, facility, and logistics services across 170 North American locations. It also provides paper products and specialty papers, packaging supplies and equipment, janitorial products, and office furniture. Veritiv Express, the company's retail group, offers shoppers paper products and digital printing services. Customers include commercial printers, publishers, government agencies, manufacturers, retailers, and creative professionals, among others.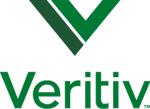 Veritiv was established in 2014 when paper distributors Unisource and International Paper's xPedx division merged. Veritiv is #346 on the Fortune 500 list and has 8,900 employees. Along with its high-quality products, Veritiv boasts excellent communication and timing, staying on time for shipping and answering phone calls as quickly as possible. For years, this company relied on Avaya systems spread throughout multiple call centers. To keep the Avaya systems running at peak efficiency, they turned to Continuant.
Prior to the merger, in 2009, Unisource brought Continuant on to support its Avaya system.
Though the technology was ageing even at the time, Continuant's vast Avaya system expertise made Continuant an ideal partner to extend the life of Veritiv's Avaya system until it could successfully migrate to a new UC solution.
Most recently, Veritiv has migrated to a new Cisco solution and Continuant continues to be their trusted advisor.
---
Want to read more on Avaya Support
Our co-founder wrote a 5 part series on Avaya Support and how a Third Party Maintenance provider (TPM) could be the solution you are looking for.
---
Questions? Need more information?
Schedule a no-obligation call with one of our experts.