For nearly 15 years, leading healthcare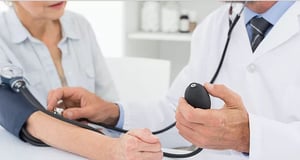 organizations have selected Continuant to maintain and support telephone systems in hospitals nationwide. Today, major non-profit systems like Catholic Health Initiatives, Sutter Health, Intermountain Health Care, and OSF Healthcare as well as for-profit healthcare organizations such as Hospital Corporation of America (Fortune 500 #63), Community Health Systems (Fortune 500 #125), Tenet Healthcare Corporation (Fortune 500 # 140), and Universal Health Services (Fortune 500 #290) have looked to Continuant as a trusted partner to deliver industry-leading response times, access to Tier 3 engineers, and a proactive approach to many mission-critical elements of maintaining a healthcare communications system.
---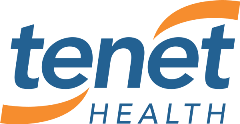 As a valued customer since 2004, Tenet Healthcare Corporation (NYSE: THC), is no exception. Tenet, a leading healthcare services company, operates 80 acute care hospitals, 20 short-stay surgical hospitals, and 470 outpatient centers in 12 US states. Currently, Tenet Health employs some 130,000 professionals and generates $18.6 billion in revenue annually.
Tenet first selected Continuant because it had grown dissatisfied with the service it was receiving on its Avaya systems nationwide.
In particular, Tenet needed a provider with high-level of Tier 3 engineers on staff, available around the clock, to support its onsite technicians at each hospital.
Today, after serving Tenet for some 13 years, Continuant delivers services from 24/7 technical support, alarm monitoring, and rapid parts replacement to system design and upgrades for Tenet Health facilities, including Coral Gables Hospital (Coral Gables, FL), Florida Medical Center (Ft. Lauderdale, FL), Good Samaritan Hospital (West Palm Beach, FL), MacNeal Hospital (Berwyn, IL), Palm Beach Gardens Medical Center (Palm Beach Gardens, FL), Sierra Vista Hospital (San Luis Obispo, CA), Spalding Regional Medical Center (Griffin, GA), Valley Baptist Medical Center (Harlingen, TX), Westlake Hospital (Melrose Park, IL), and West Suburban Medical Center (Oak Park. IL).
Several years ago, Tenet divested Hollywood Presbyterian Medical Center (Los Angeles, CA); Continuant still supports the Avaya systems at this hospital, which is the second largest hospital in Los Angeles.
---
Want to read more on Avaya Support
Our co-founder wrote a 5 part series on Avaya Support and how a Third Party Maintenance provider (TPM) could be the solution you are looking for.
---
Questions? Need more information?
Schedule a no-obligation call with one of our experts.